A Day in the Life of an Arkansas Music Teacher
"My parents always say that I was singing before I could talk." Elementary music teacher, Kelly Whittle, has lived a life full of music, and for nearly 20 years, she has brought that same joy of music to many children in Northwest Arkansas. Though Whittle loved music from the time she could walk and talk, it was other teachers who guided her to a career in music and teaching.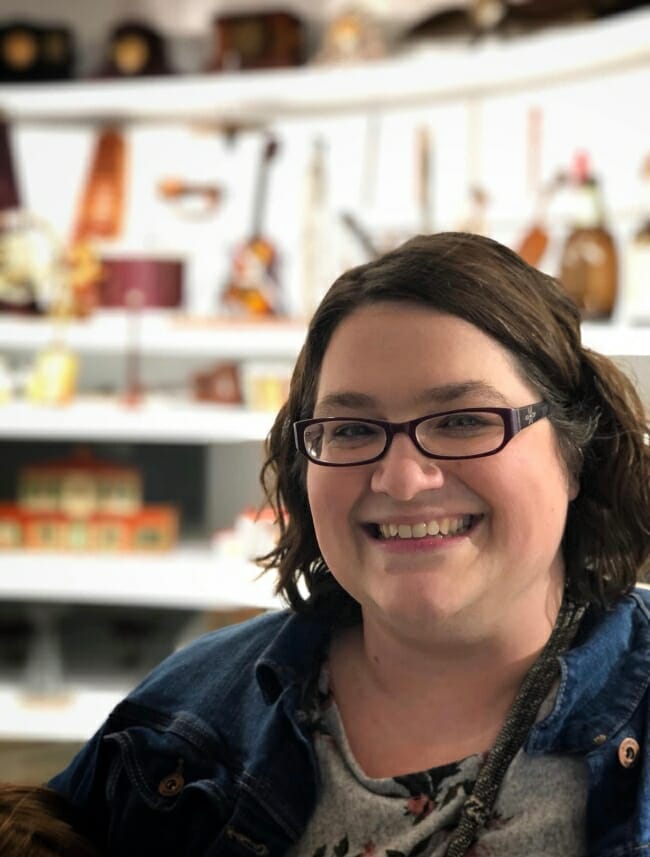 Whittle grew up in nearby northeast Oklahoma. In elementary school, she had a music teacher who discovered Whittle had both a love and a talent for singing, and she encouraged her to do so. In fourth and fifth grades, her classes also learned to play the recorder, a requirement that many school districts in the United States have held since the 1950s. These plastic instruments that look similar to a flute are easy to learn, and for many kids, offer their first experience of playing a musical instrument.
When she moved to middle school, she decided to join the band because she loved playing the recorder so much. She played the flute and continued singing by joining the choir. Whittle credits both her band and choir directors for keeping her interested in music. Her band director, a University of Arkansas graduate, encouraged her to consider the University of Arkansas and helped Whittle secure scholarships to pursue music education.
While attending university in Fayetteville, Whittle thought she would become a choir director. Through observing local elementary music classes, she realized her passion lay in teaching music to young children. After graduating with her degree in music education, she joined the teaching staff at an area elementary school, where she's completing her 19th year of teaching this spring.
Life for any teacher is busy, but for an elementary music teacher, it is packed. Whittle teaches every student in her school once a week. These hour-long classes are separated by grade level, which means she plans lessons for classes from kindergarten through fourth grade. "I see each of my 23 classes one time per week, so we have to make every minute of our 60 minutes together count," she says.
Every grade level has Arkansas state standards that must be followed. Those standards cover four general categories: creating music, performing music, responding to music and connecting music to other subjects. Within those categories, each grade level has skills that build upon each other each year. Beyond that specific curriculum, it is up to each district and often the individual teacher to decide how to create lessons around those standards. In Fayetteville, Whittle works with a basic district-wide curriculum, but she has to develop the specific activities used to teach those skills.
What this means is a day full of diversity within music. During the hour Whittle has with each class, they learn many different music skills, such as steady beat, rhythm, melody, form, dynamics and more. Whittle teaches these concepts using speech, singing, movement and various classroom instruments. She often incorporates children's literature into her lessons by having students create sound stories. Whittle reads the story and directs students to add instrument sounds, or they create a song that emphasizes a repeated phrase in the story and also addresses a musical concept.
The curriculum is packed with fun and music, and the day is too. Whittle starts her day at 8 a.m. with a planning period. By 9 a.m., she's teaching her first of three classes before lunch. A 30-minute lunch break only gives her enough time to grab a bite before she's back in her classroom for two more classes. Then she takes a quick break before heading to bus duty, as all teachers are required to fulfill some type of extra duty along with their full teaching curriculum.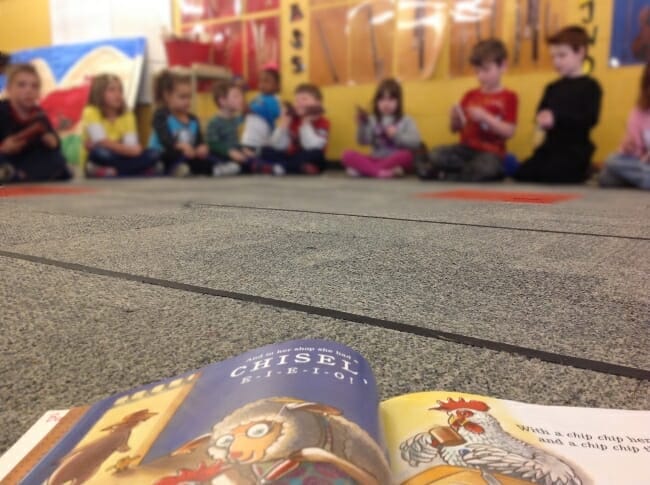 If you're feeling tired simply reading through Whittle's daily schedule, it gets tougher. Every year, her second and fourth grade classes present mini-musicals to the other students, staff and parents. For these shows, Whittle typically puts in an extra 40 hours of work each week, and the shows take eight weeks to prepare. She assigns parts, choreographs the show and generates costume ideas, often making costumes for students who need help. She also creates props and scenery and organizes parent help.
To top off the year, she organizes a kindergarten celebration that includes a simplified musical performance during the school day for their families. She even takes her students to perform at a minor league baseball game twice a year. The students sell tickets to the game as a fundraiser for the music program, which helps pay for all the supplies for the musicals as well as any other needs that come up during the school year.
Despite a frenetic schedule, Whittle still enjoys her job. "I get to live my passion every day, singing, dancing and playing instruments, as well as watching children discover their own interests in music. I tell my students that music is a place where everyone can find something they are good at doing. You might not be the best singer, but you may be an excellent drummer; you might struggle with playing an instrument, but you could be an amazing dancer. My job as an elementary music teacher isn't to make perfect little musicians. My job is to show kids all the possibilities of music so that as they get older, they have the courage to join the band, try out for the dance team, join the choir or pick up the guitar and write their own song."
Whittle uses the Orff Schulwerk approach to music education to create classes that are child-centered and full of fun and movement.
Obviously, Whittle is passionate about music, but even more passionate about giving children the opportunity to experience musical education. She's currently completing a master's degree in Education Technology and has also put in extensive time getting certified in Orff Schulwerk, a teaching model in early music education. The Orff Approach is a play-centered model that emphasizes experimentation, movement and drama along with music. Whittle works hard and often spends her own money to ensure she's doing her job to the best of her ability. Most days, she doesn't mind how hard the work is, but Whittle wants others to take music education, and the musical education of their children, seriously.
Whittle presenting at a teacher workshop last summer.
"Music has so many benefits for young students and helps them develop motor skills, language skills, emotional skills, social skills and supports cognitive development. That recorder that everyone loves to make fun of actually teaches students responsibility, develops fine motor skills, improves hand-eye coordination, teaches students to listen to themselves and others, encourages perseverance and encourages creative thinking. You might just see kids playing an instrument or singing on a stage, but they are learning so much more than what meets the eye."
Kelly Whittle has come full circle from her days in elementary music, where she learned to play the recorder and loved music class. Now she makes sure every student that walks through her door has that same opportunity, teaching those future music teachers, and everyone else, that music is worth singing about.
Via Only In Arkansas.