Back to School All About Me Worksheet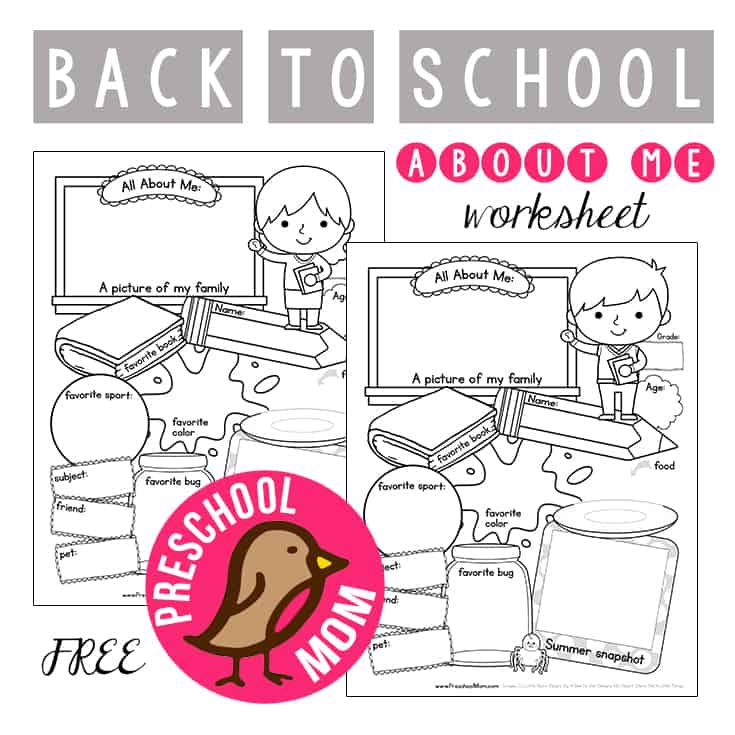 If you have a young child entering a new school year, this is a great opportunity for them to share about all their favorites and what makes them unique.  Today I've designed two different keepsake worksheets (one for a boy and one for a girl) for children to color and fill in with all their favorites.
There are lots of spots to fill in, I suggest younger children can draw most of their answers or you can write them in for them.
Find more free Preschool Printables Here
[TAG1]Alphabet Printables
ASL Printables
Australia Printables
Bugs & Butterfly Printables
Christmas Printables
Color Printables
Community Helper Printables
Days of the Week Printables
Dinosaur Printables
Earth Day Printables
Fall Leaf Printables
Farm Printables
Father's Day Printables
Fourth of July Printables
Frog Printables
Months Printables
Monster Printables
Mother's Day Printables
Number Printables
Ocean Printables
Pumpkin Printables
Season Printables
Shape Printables
Silly Seuss Printables
Spring Printables
Transportation Printables
Valentine's Day Printables
Weather Printables
Find more free Kindergarten Printables Here
[TAG2]Alphabet Printables
Alphabet Animals
Alphabet Minibooks
Alphabet Worksheets
Bingo Printables
Blends & Diagraphcs
File Folder Games
Learn to Read
Making Words Printables
Math Printables
Phonics Printables
Science Printables
Sight Word Printables
Spelling Printables
Word Family Printables
The post Back to School All About Me Worksheet appeared first on The Crafty Classroom.