Celebrate National Unicorn Day April 9 with These Cute Products

Did you know National Unicorn Day is a real thing? It is celebrated on April 9th! The magic and enchantment of these mythical creatures are worth celebrating the imagination they inspire. Check out these fun unicorn and rainbow-colored products that are sure to put a smile on any child's face.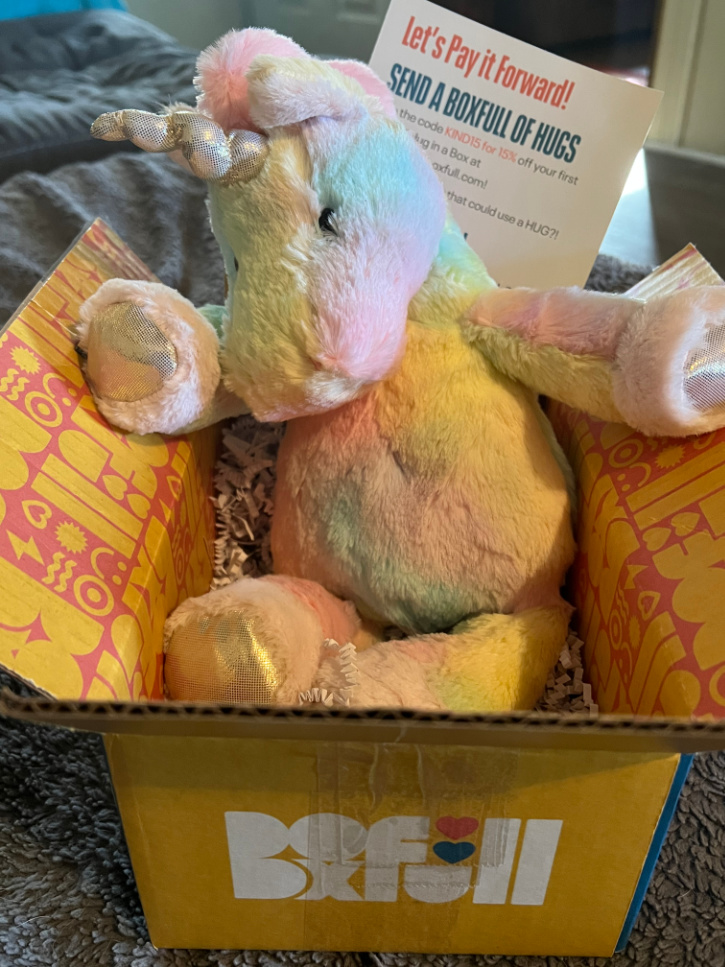 Send a box full of Unicorn hugs to your loved ones with BoxFull! When you can't be there, BoxFull and their Hug in a Box ensures your loved ones feel your love and warmth anywhere. BoxFull is dedicated to helping people stay connected. In addition to the new fuzzy friend with arms outstretched upon opening – each box also comes with a special poem and a customized message. Sending flowers can feel empty and they just die in a week. BoxFull is sending something meaningful that lasts.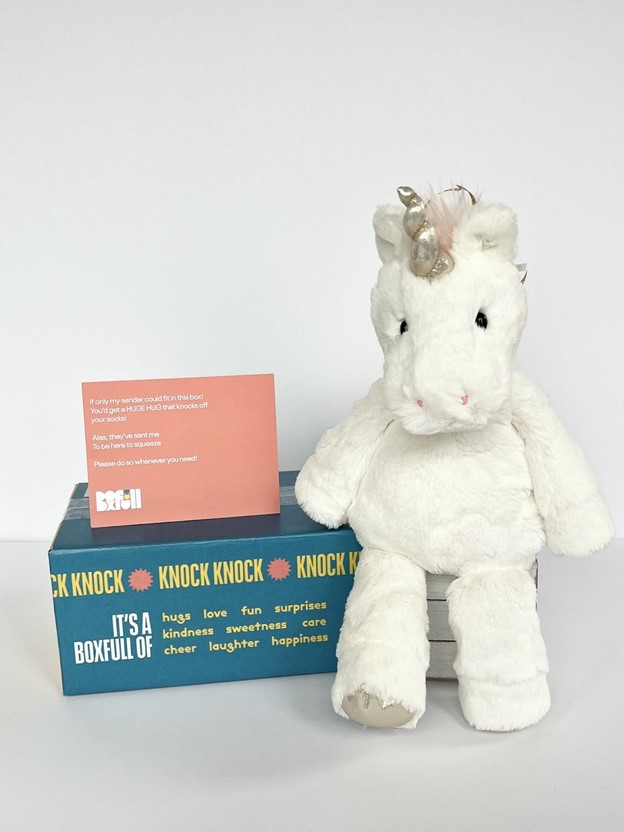 The Original Bear Hug in a Box makes for a versatile and thoughtful gift for any occasion. From military parents leaving a loving reminder of their presence to parents supporting their stressed college student from across the country, these warm hugs are guaranteed to brighten anyone's day. Send love and comfort with a box full of hugs. Prices start at $44.95 and are available on sendaboxfull.com and on Etsy.
Edx Education – Rainbow Pebbles – $32.50 (available on Amazon, Target, and Walmart)
These grippy plastic pebbles are perfect to stack and develop fine motor skills. Use this kindergarten kit to make shapes or teach children counting and sorting. The vibrant colors and varying sizes of the rainbow rocks inspire kids to practice their adjectives, recognize colors and talk about their designs!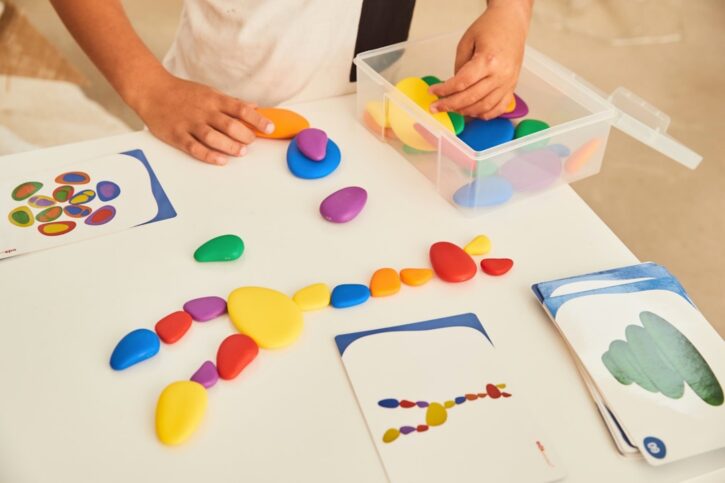 They retail for just $32.50 and are available on Amazon, Target, and Walmart. (Photo Credit: Edx Education)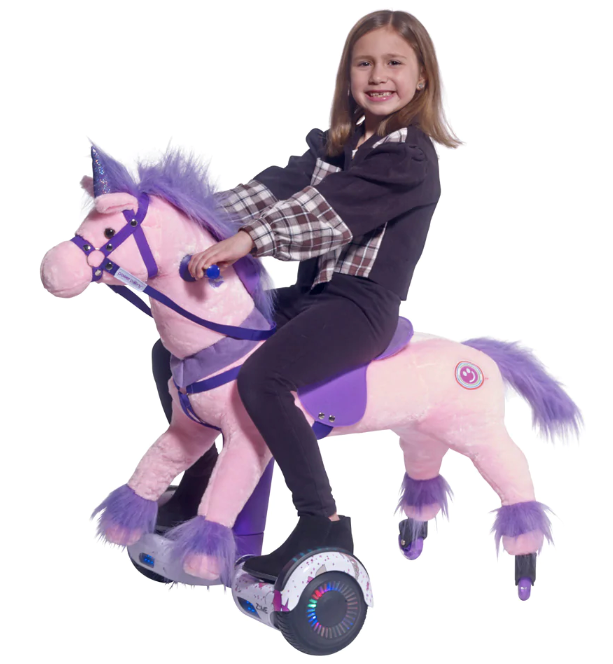 Power Pony is the world's only powered rideable pony, imagined by kids for kids and built to ride like a real horse. The handcrafted Power Pony is powered by the patent-pending ZüME engine. It is iOS connected, fully interactive, and guaranteed to provide fun, smiles, and laughter on many exciting riding adventures. This is a luxury gift for kiddos and even Kathy Hilton gave one to Rhianna as well as her own grandchildren and grandnieces and nephews. Retails for $499.00, is available in several colors and designs and is suggested for kids under 200 lbs.
TeeTurtle–Unstable Unicorns Game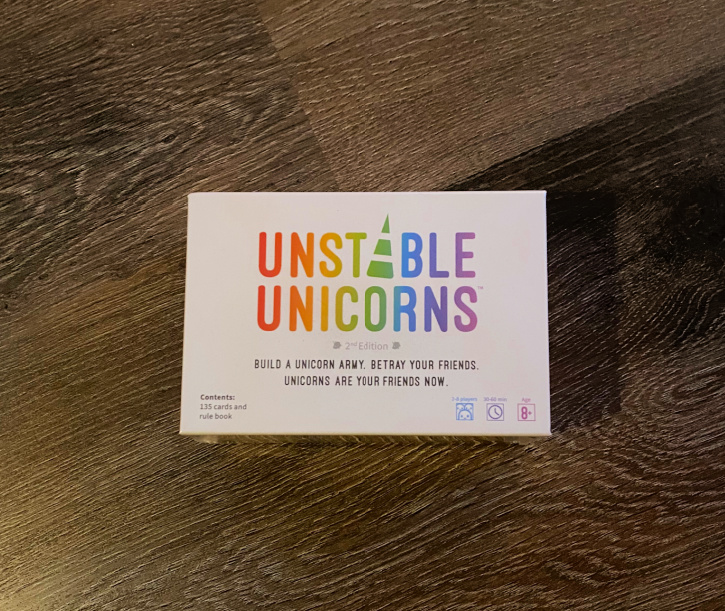 Unstable Unicorns is a strategic card game that will destroy your friendships…but in a good way. The game was one of Kickstarter's top 100 most backed projects of all time and won the 2019 People's Choice Award for Toy of the Year.
2-8 players
30-60 minute playtime
Ages 8+
Expansion Packs: Adventures, Dragons, NSFW, Nightmares, Rainbow Apocalypse, Unicorns of Legend
You can purchase Unstable Unicorns on TeeTurtle's Website and Amazon.
Do you have some fun Unicorn inspired toys or games you love? Share with us in the comments below.