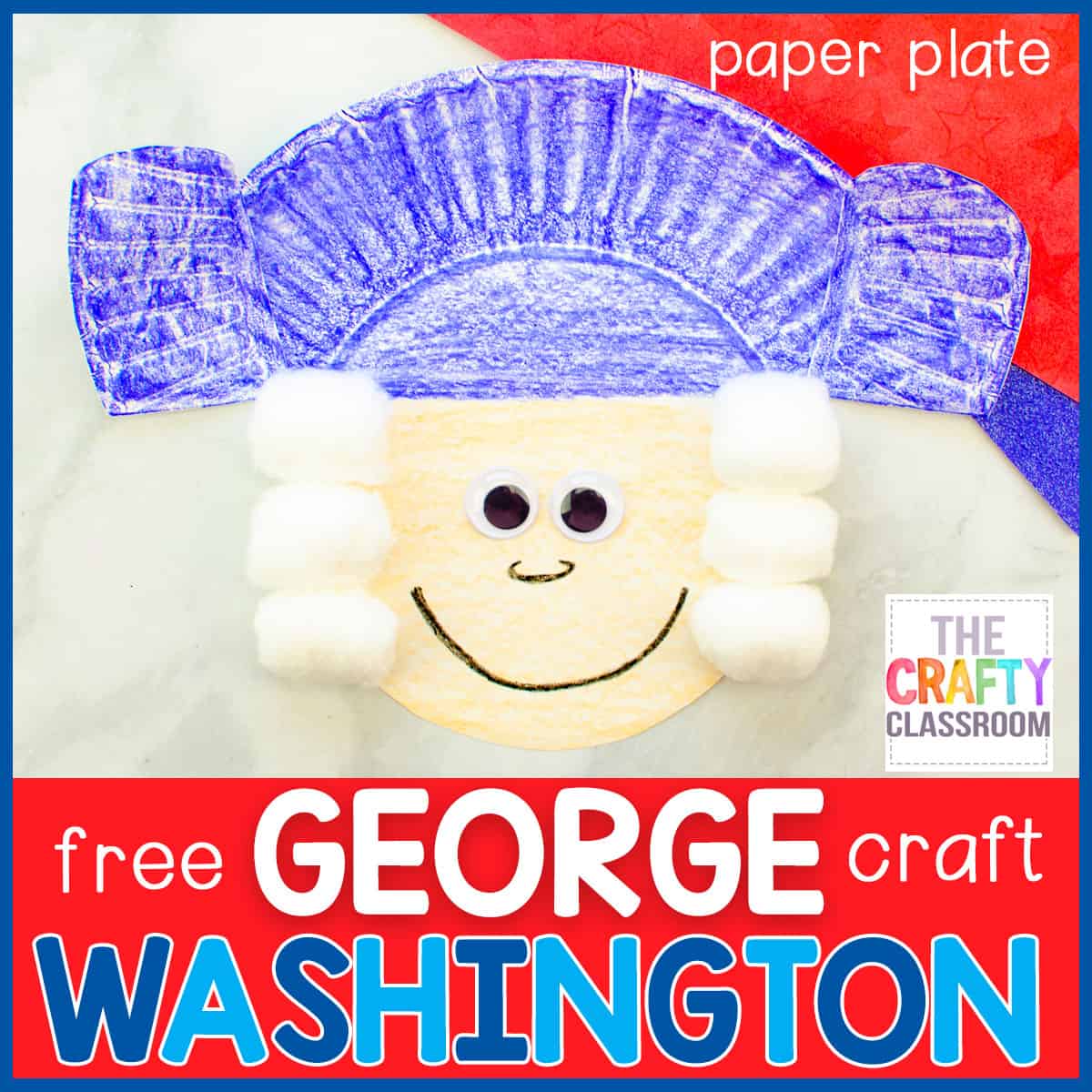 Did you know when George Washington was born? He was born Feb 22, 1732. That was a long time ago! He was the first president of the United States and was considered one of the reasons why we enjoy our freedom today. In celebration of America's Birthday, here is a FREE George Washington Craft your kids will love to create.
Presidential Holidays
Did you know that we also celebrate famous presidents on President's Day on the third Monday of February every year? In addition, there are some fun facts about George Washington.
Fun Facts about George Washington
He was the only president unanimously elected because all of the state representatives voted for him. In addition, chopping down the cherry tree and not telling a lie is supposed to be a fictional story.
Lastly, George Washington's birthday was changed. When he was 20 years old, Britian converted their calendar to a new one called the Gregorian Calendar. Before this, it was called a Julian Calendar and his birthday landed on Feb 11, 1731. So, after the change, his birthday was now Feb 22, 1732! He got to rewind a year, lucky guy!
Now, let's get to the George Washington Craft for kids. It's easy to assemble with a step by step tutorial, along with close up images to help guide you.
George Washington Craft for Preschoolers
George Washington Supplies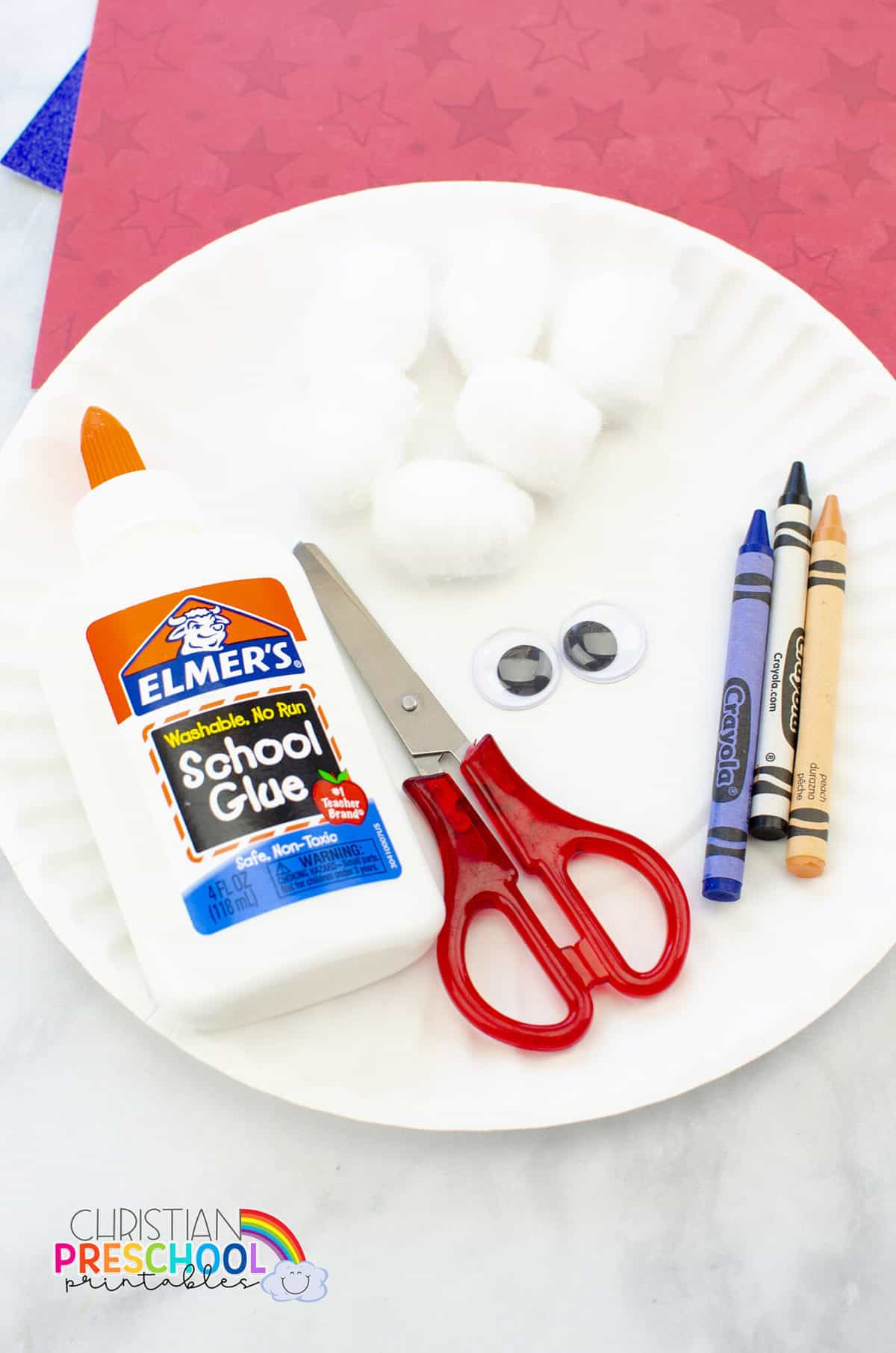 Paper plate
Cotton balls
Crayons; blue, skin color and black
Google eyes
Scissors
Glue
George Washington Instructions
To start the George Washington Paper plate, take the paper plate and color the top 3rd blue and the rest skin color.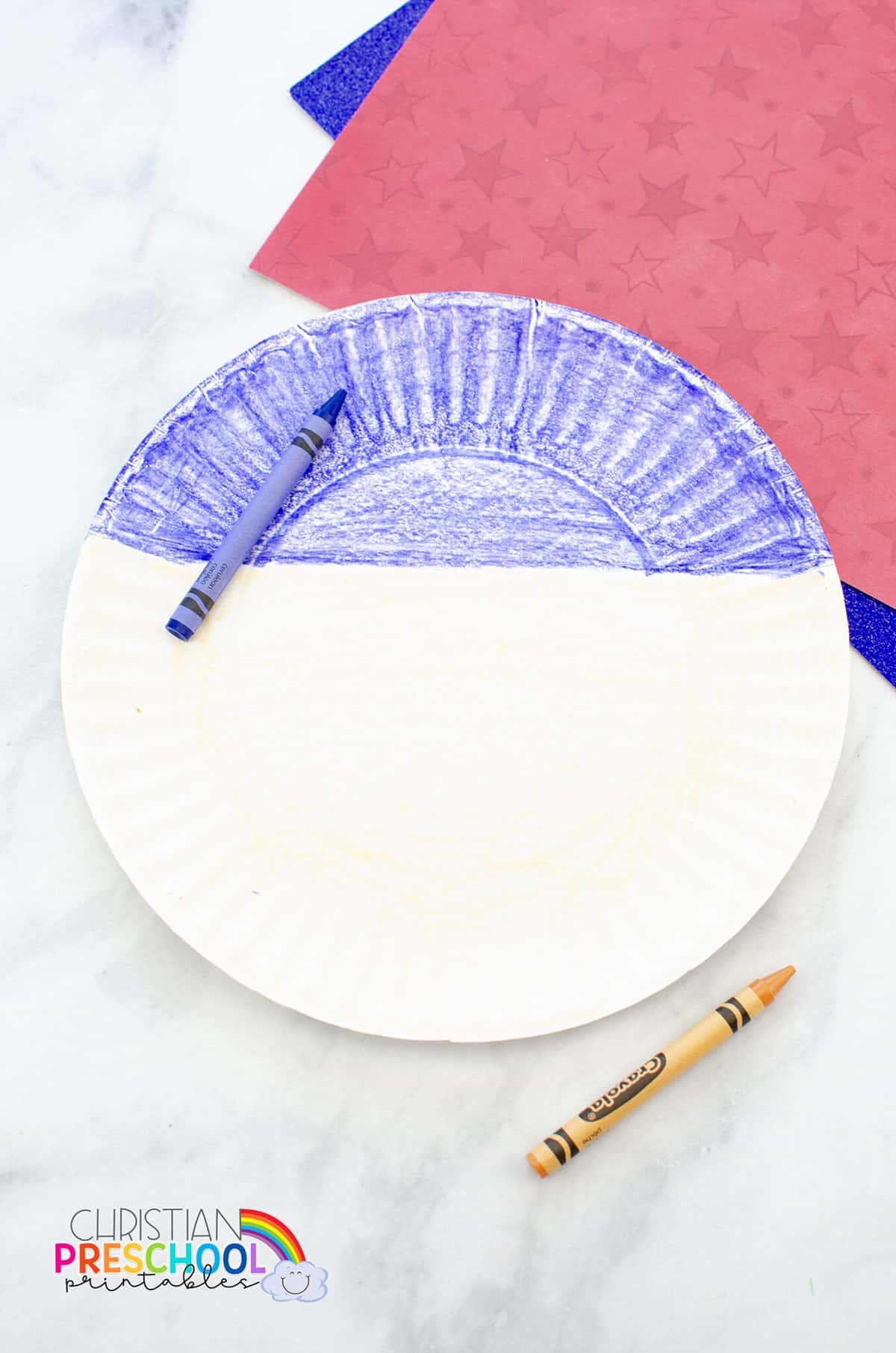 2. Next cut two vertical lines going from the bottom of the plate up to the blue, you can use the center circle imprint on the plate as a guide.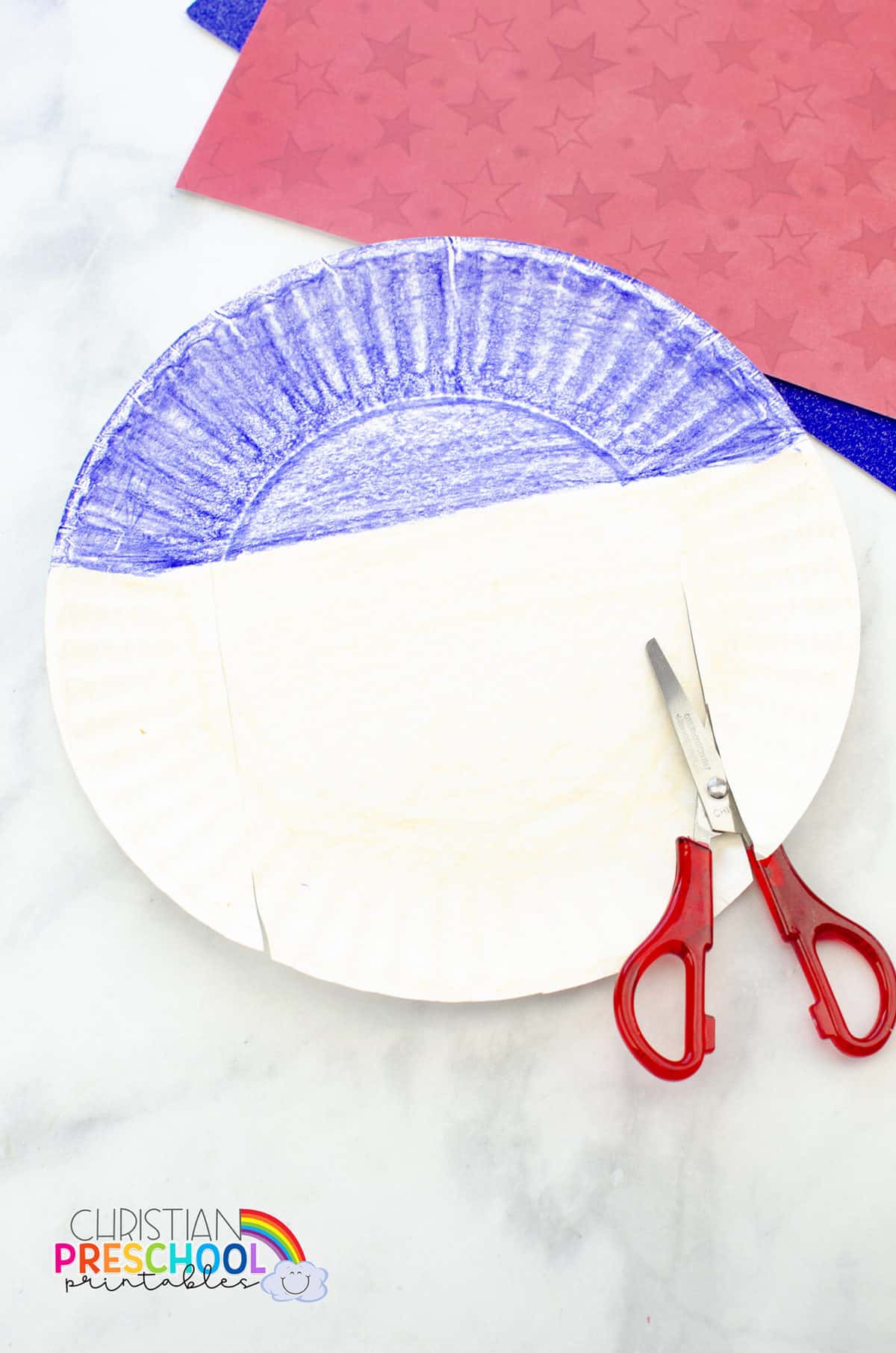 3. Now fold those two pieces upwards and crease. Color the pieces blue.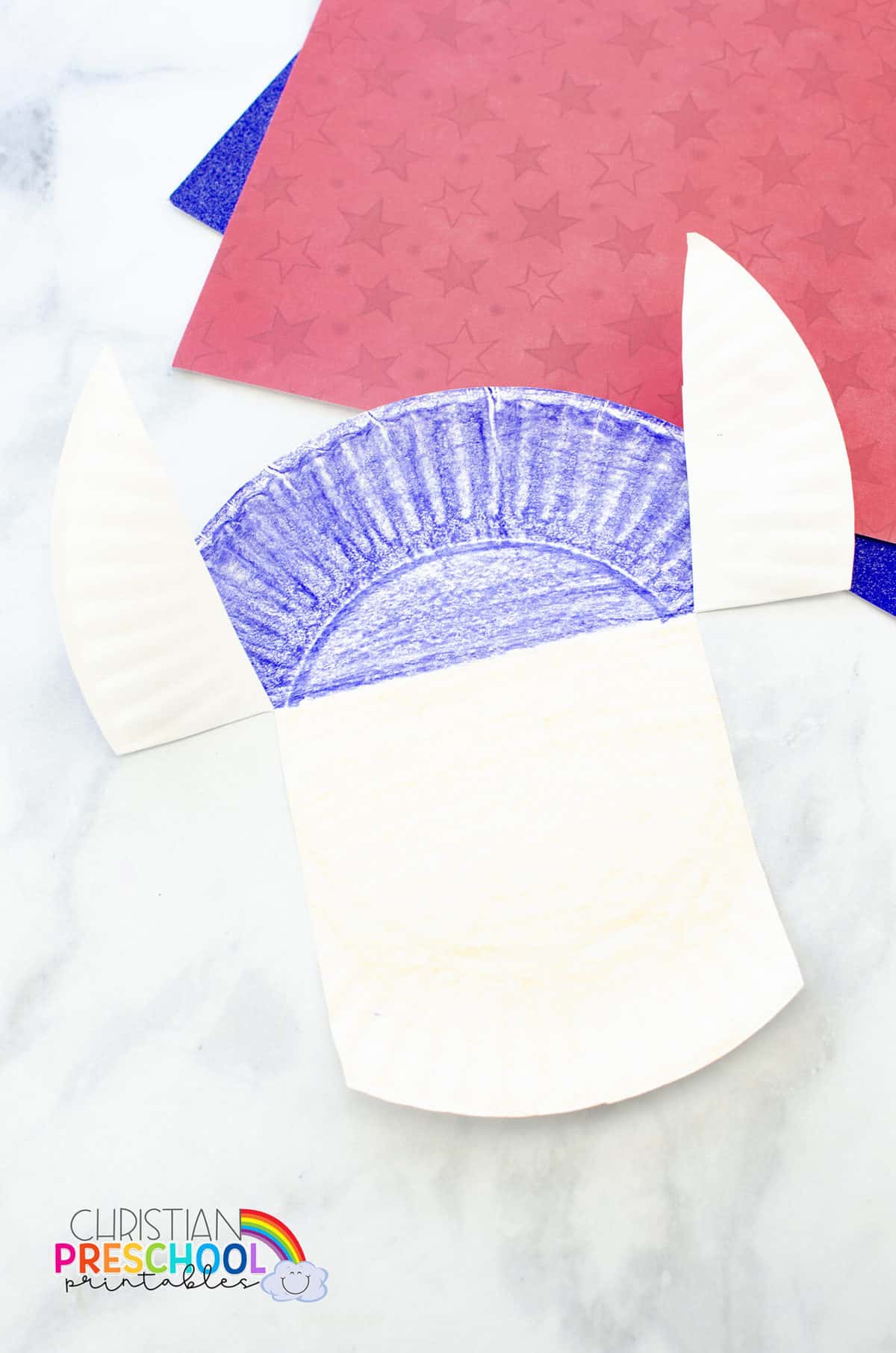 4. To finish the hat, cut to round the two pointed pieces and glue them down.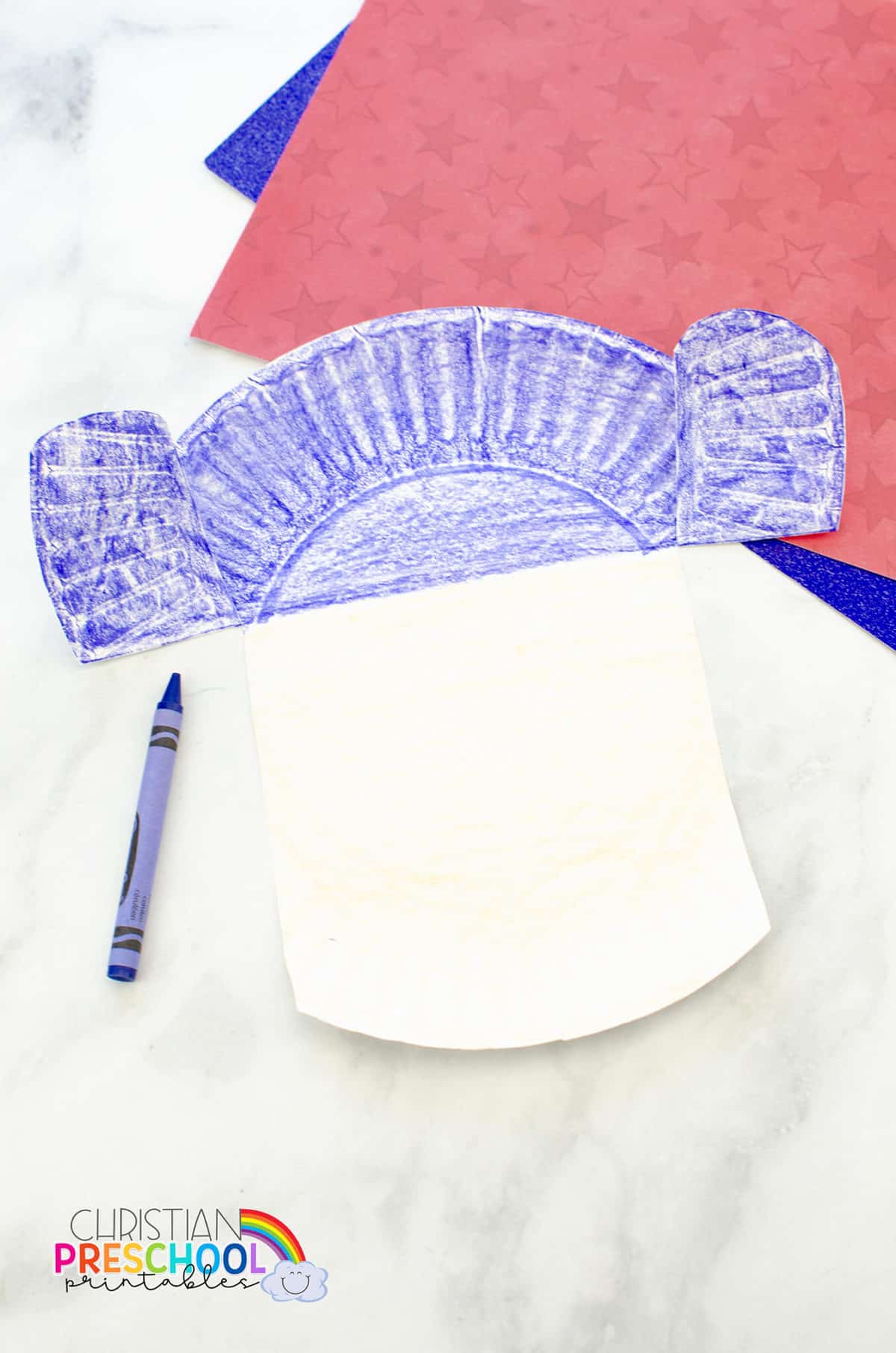 5. Then cut the bottom of the plate in a curved shape to make the face. You can use the center circle imprint on the plate as a guide.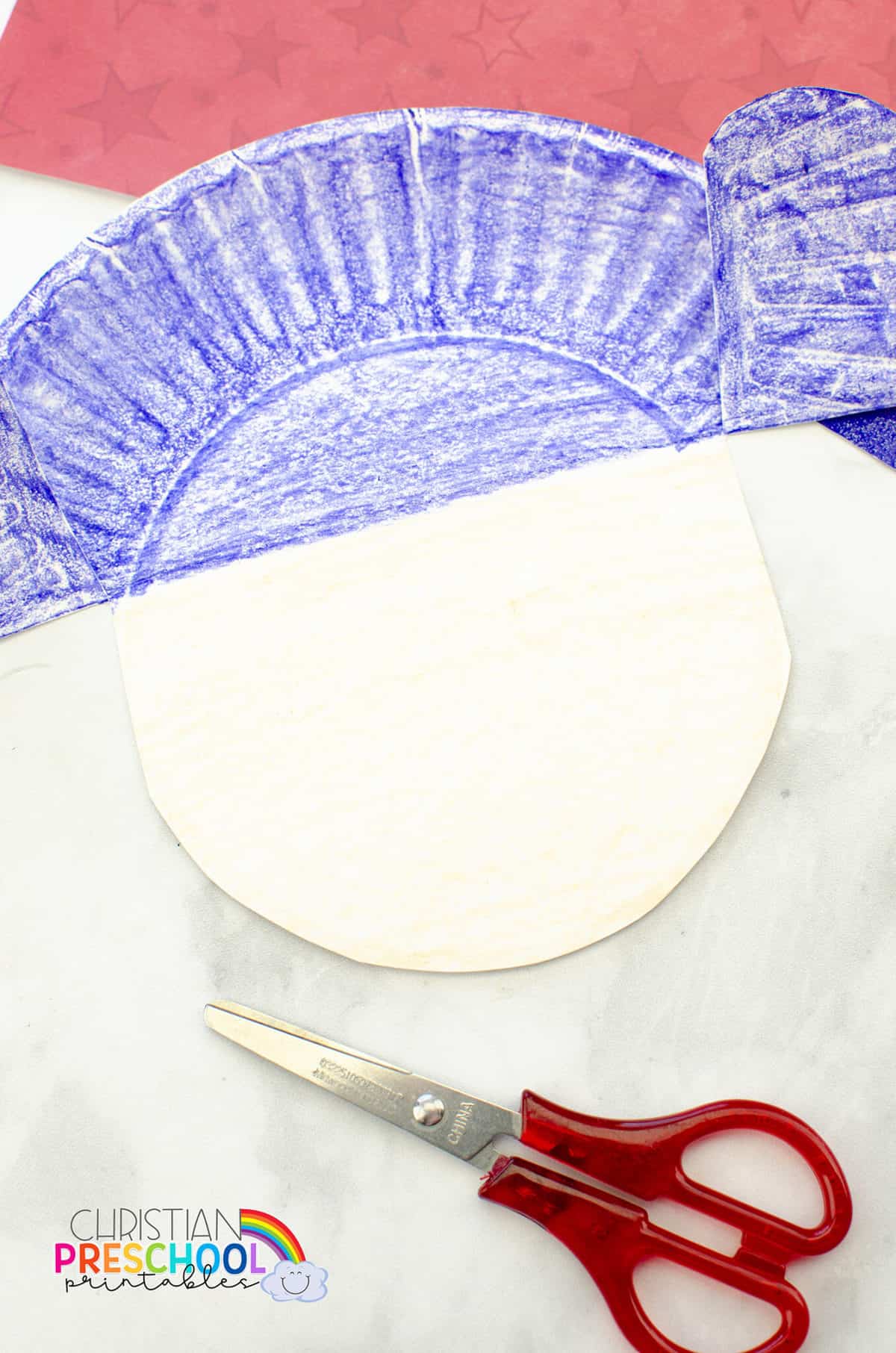 6. Complete the face by popping on the google eyes and drawing a nose and smile.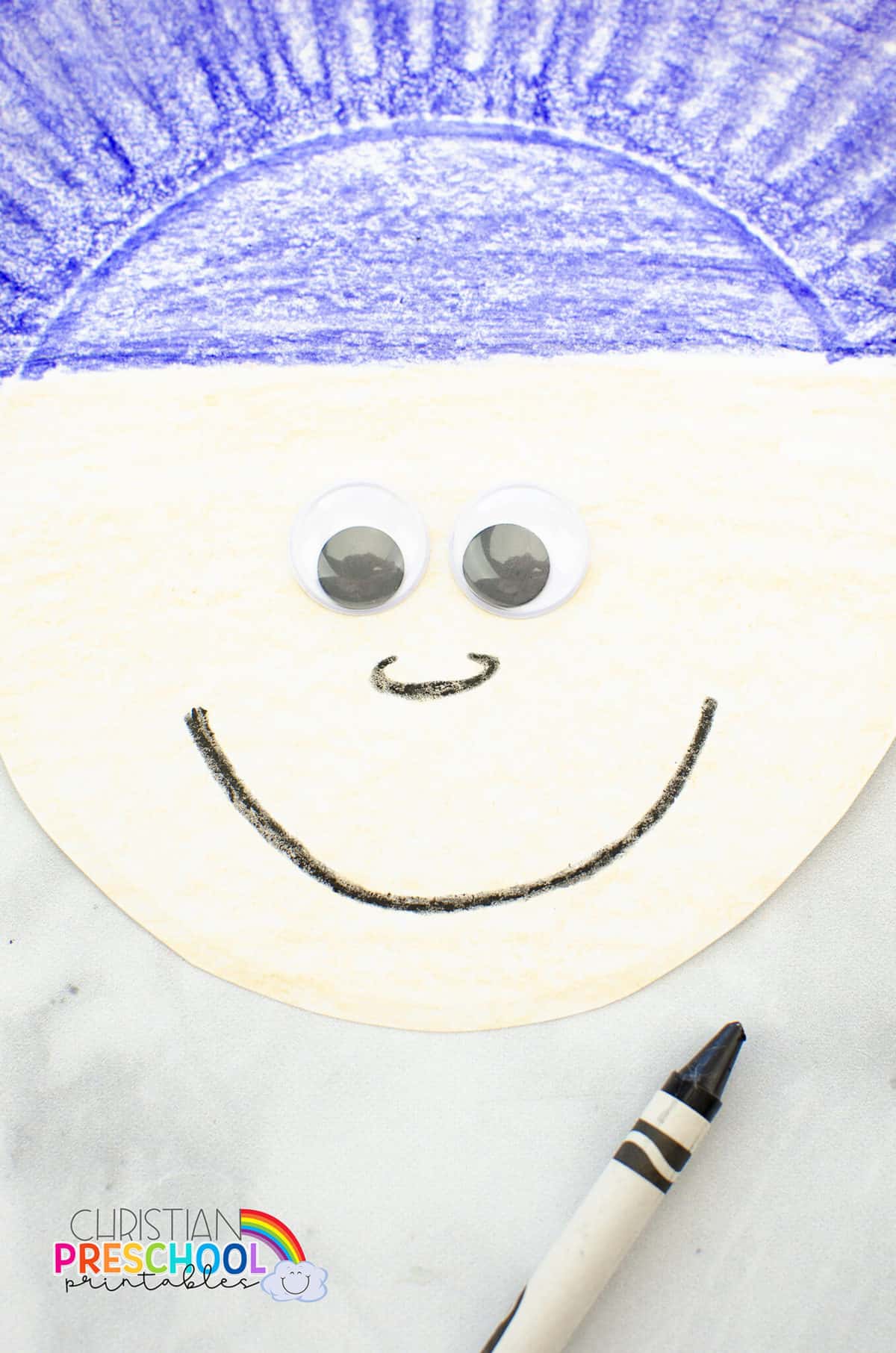 7. Lastly, glue on the cotton balls to each side of the face to create the classic George Washington hairstyle.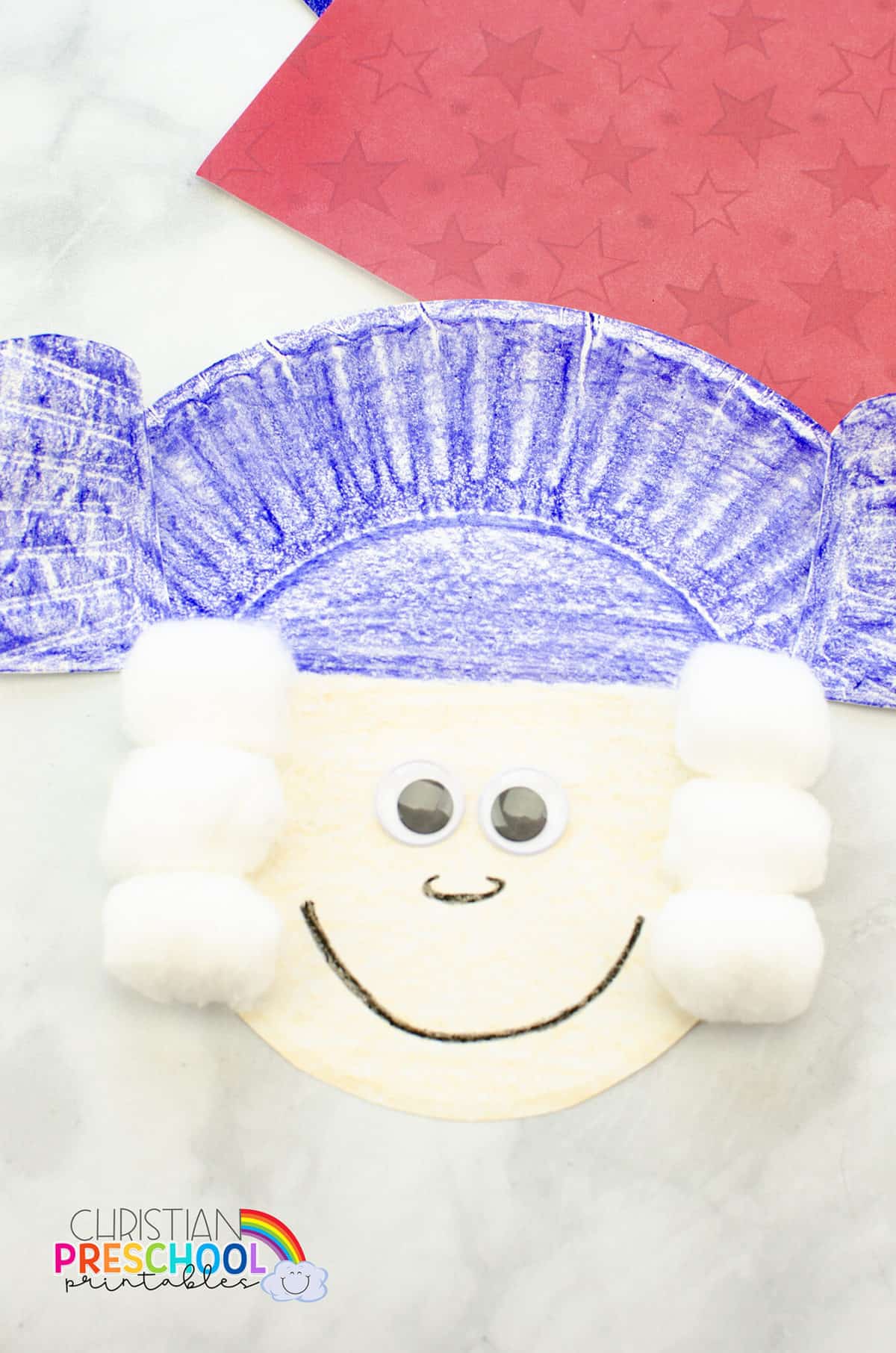 The preschool George Washington Craft is now complete!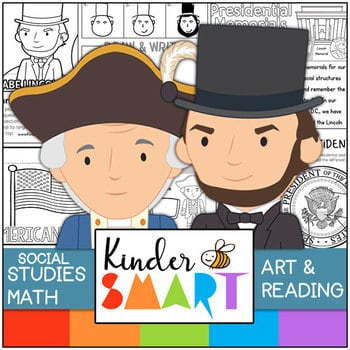 Grab our affordable George Washington Unit Study for Kids just in time for the holiday! Kinder S.M.A.R.T. stands for Social Studies, Math, Art and Reading Theme pack! This thematic pack includes 20 pages of activities, games and worksheets to use in your kindergarten classroom this President's Day or Fourth of July!