Spring egg hunts to be held at Walnut West Library, Clark Park and more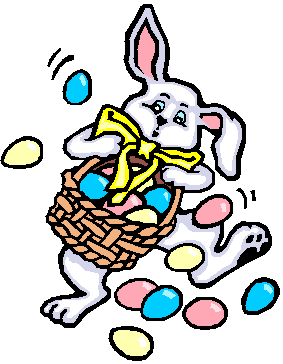 Here is information on some Easter/Spring egg hunts happening in the West Philly/University City area. All families are welcome!
• Walnut St. West Library is holding an egg hunt on Saturday, April 8, rain or shine!
10:30 a.m.: for small children, up to age 6.
11:30 a.m.: for older children, ages 7 to 10.
Gather on the south side of Locust Walk at 40th St for stories and games, followed by egg hunt and book giveaway. A giant white rabbit will be on hand for hugs and pictures. If raining, the event will be held inside the library at 40th and Walnut. The annual event is hosted by library Friends and staff, and local college students in Circle K, a branch of Kiwanis Club.
• Renewal Presbyterian Church is hosting an egg hunt for toddlers at Clark Park (43 and Chester next to the playground) on Saturday, April 8 from 11 a.m.-1 p.m.. There will be an Egg Hunt, crafts, games, and more! All activities are free. The Egg Hunt is for children from 0 to Kindergarten. Registration is required to participate in the Egg Hunt, and registration is first come, first served on the day of the event.
• St. Mary's Church, Hamilton Village (3916 Locust Walk) is hosting the annual Community Easter Hunt on Sunday, April 9. Families are welcome to gather at 12:30 p.m. (after the 11 a.m. church service) at the Bell Tower steps on Locust Walk. BYOB (Bring Your Own Basket).