20 Space-Savvy Solutions for Small Kitchens to Improve your Home
Space – it is the one commodity in home design that we can never have enough of. Whether you are someone living in an expansive and luxurious personal residence or just starting out in your first tiny apartment in big city, everyone feels like they could do with a bit more space. Of course, there are a few occasions when certain homes need more in terms of space-savvy solutions rather than others where the square footage is far less limited. And for most homeowners, it is the kitchen where they would love to discover some additional space. This becomes an even trickier task in the small kitchen where our options become drastically limited.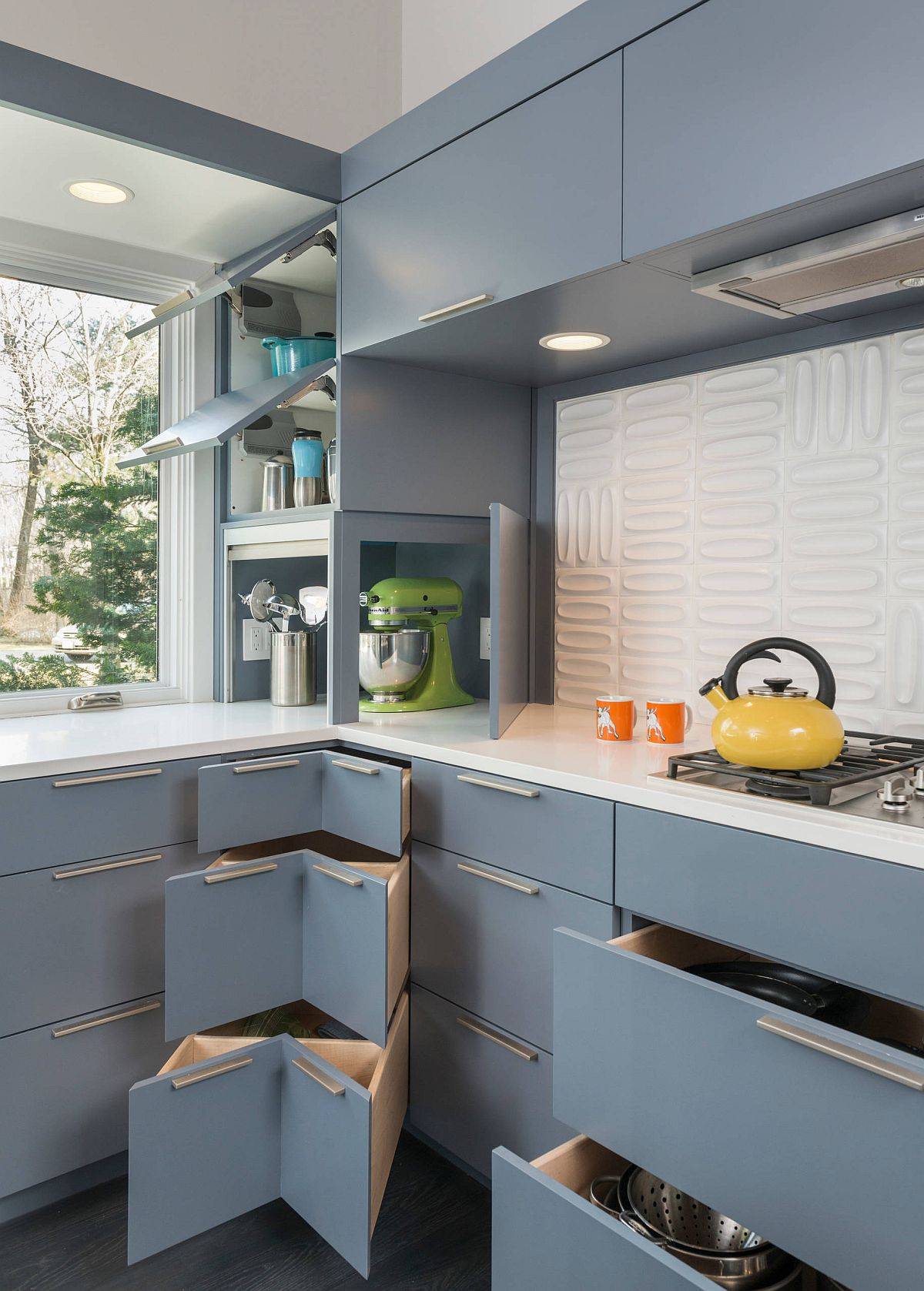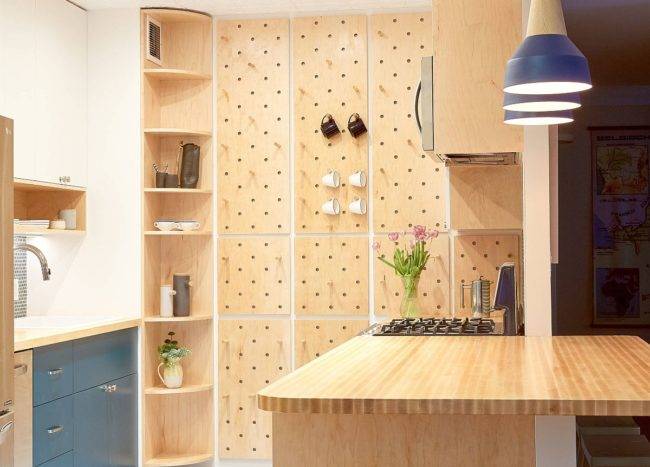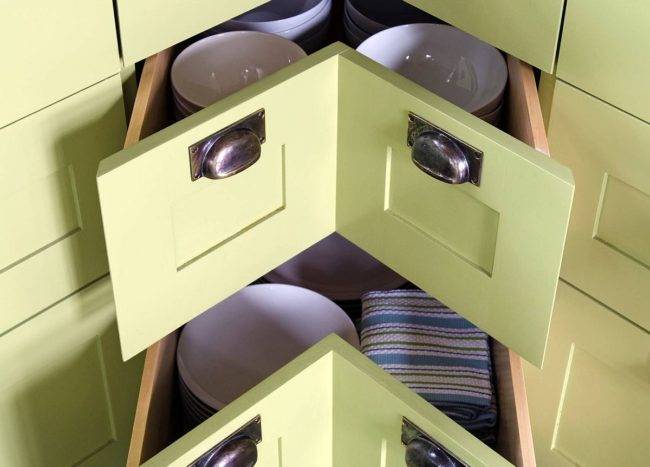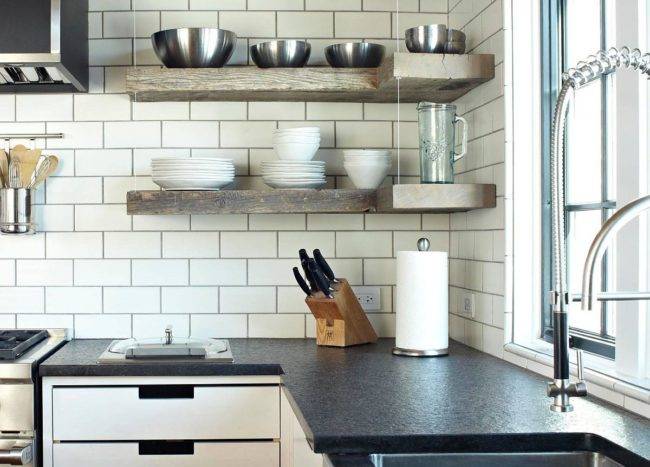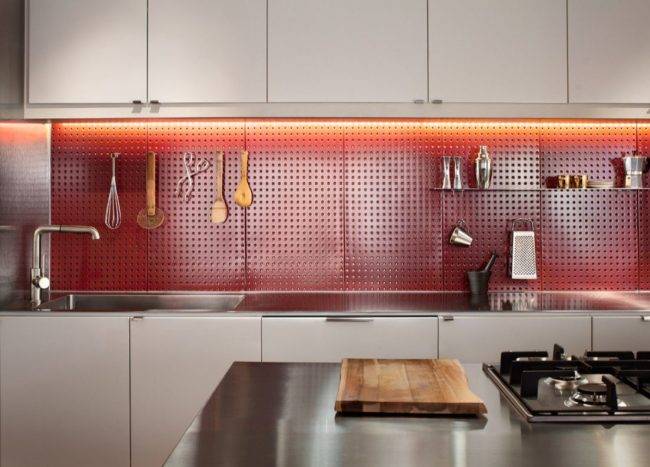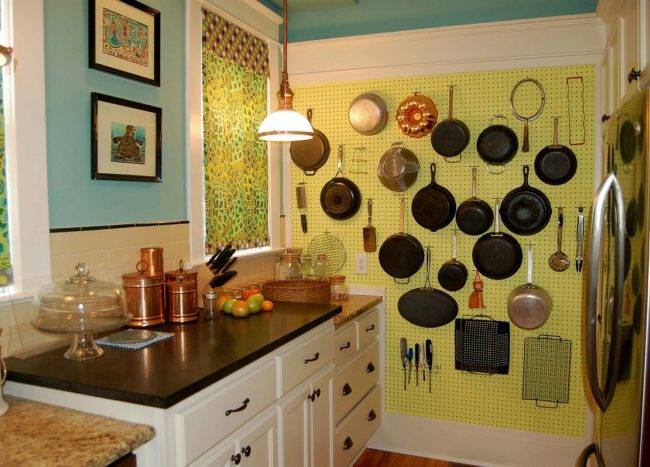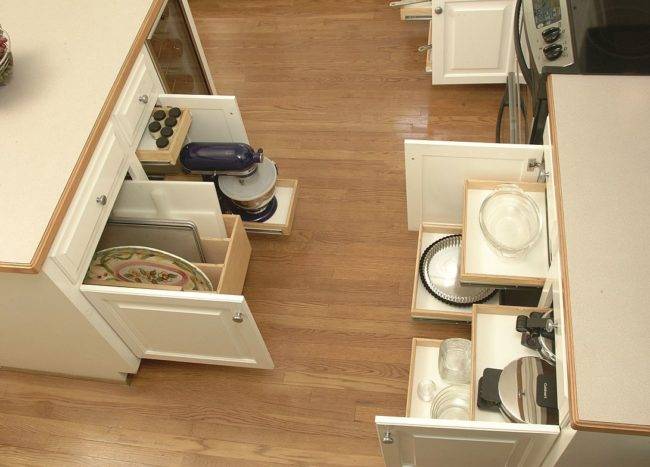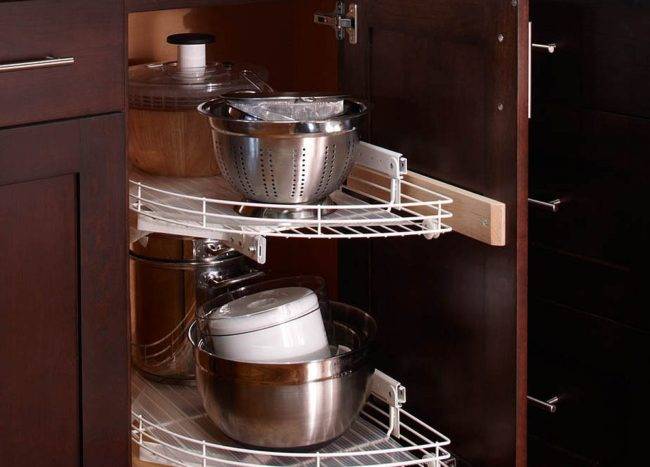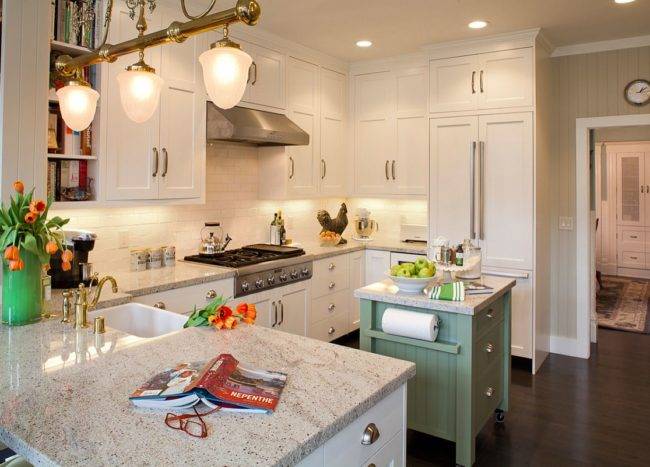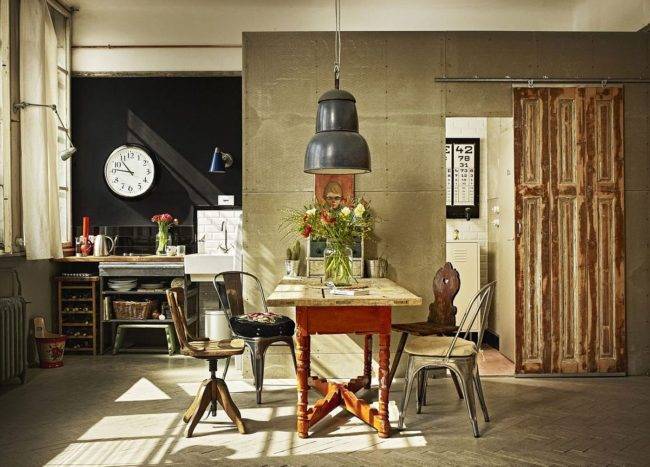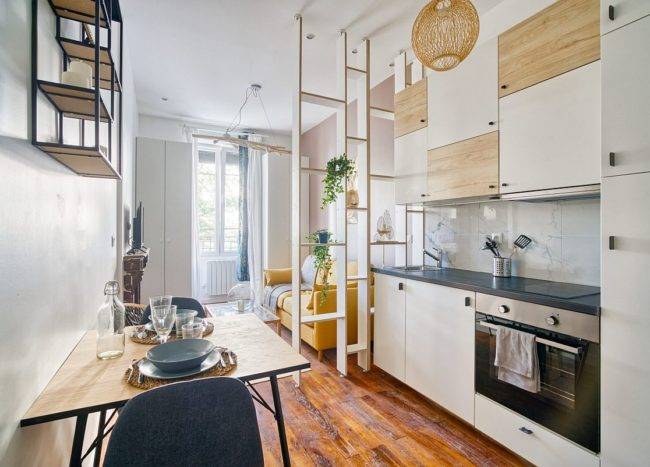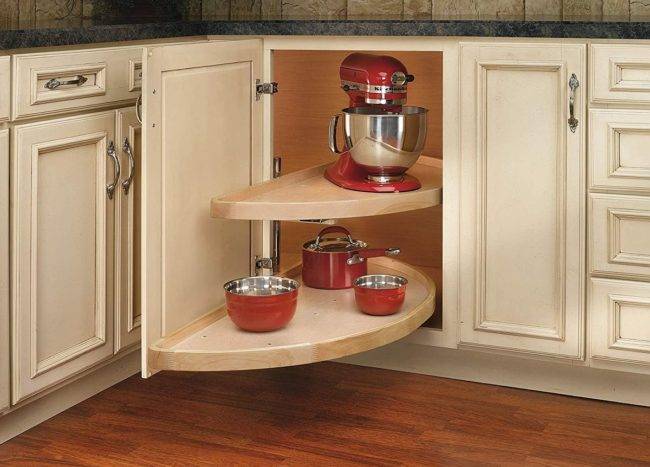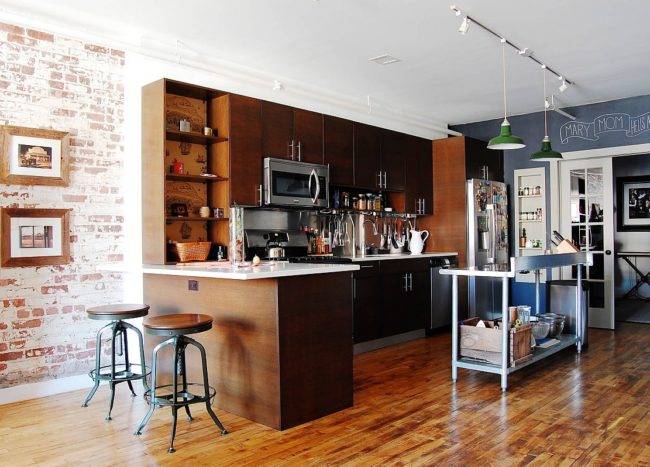 Space-savvy design solutions for small kitchens come in a wide variety of forms and every kitchen needs something different. That is precisely why we have decided to share with you some of the most popular and efficient ways to save space in the small kitchen even while jumping on the trendy bandwagon! Along with the smart ideas, you also have 20 gorgeous kitchens that might inspire you to follow suit in the coming months. Whether you are someone starting afresh or looking to renovate your kitchen, these organizational ideas come in mighty handy –
Pegboards on the Wall
Pegboards are industrial by nature and definitely place functionality above any flowing sense of form. They are most often used in garages to hang a wide variety of tool and their sheer perfect ergonomics means that they are just great for the small kitchen. They can hold everything from your utensils, cups and mugs to pots, pans and almost everything else you use in the kitchen. The pegboard is adaptable, versatile and can change with your changing needs. It is hard to look past this multi-tasking delight.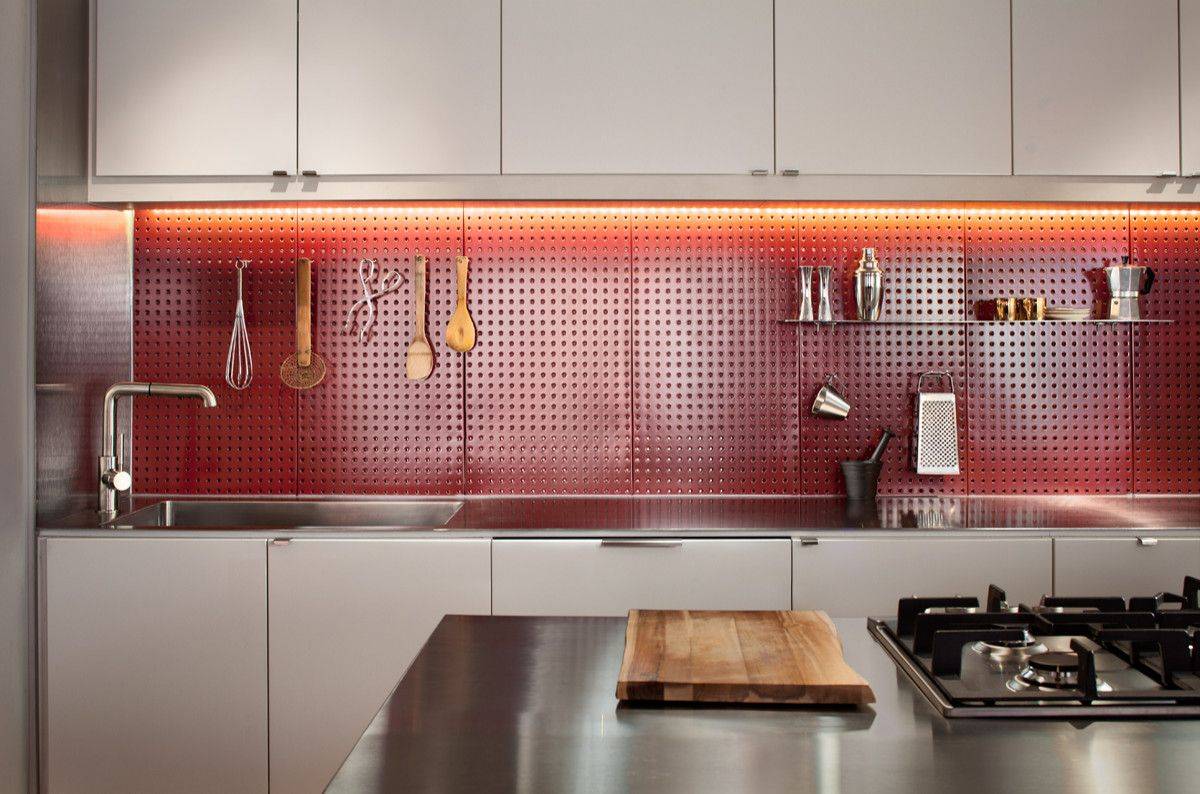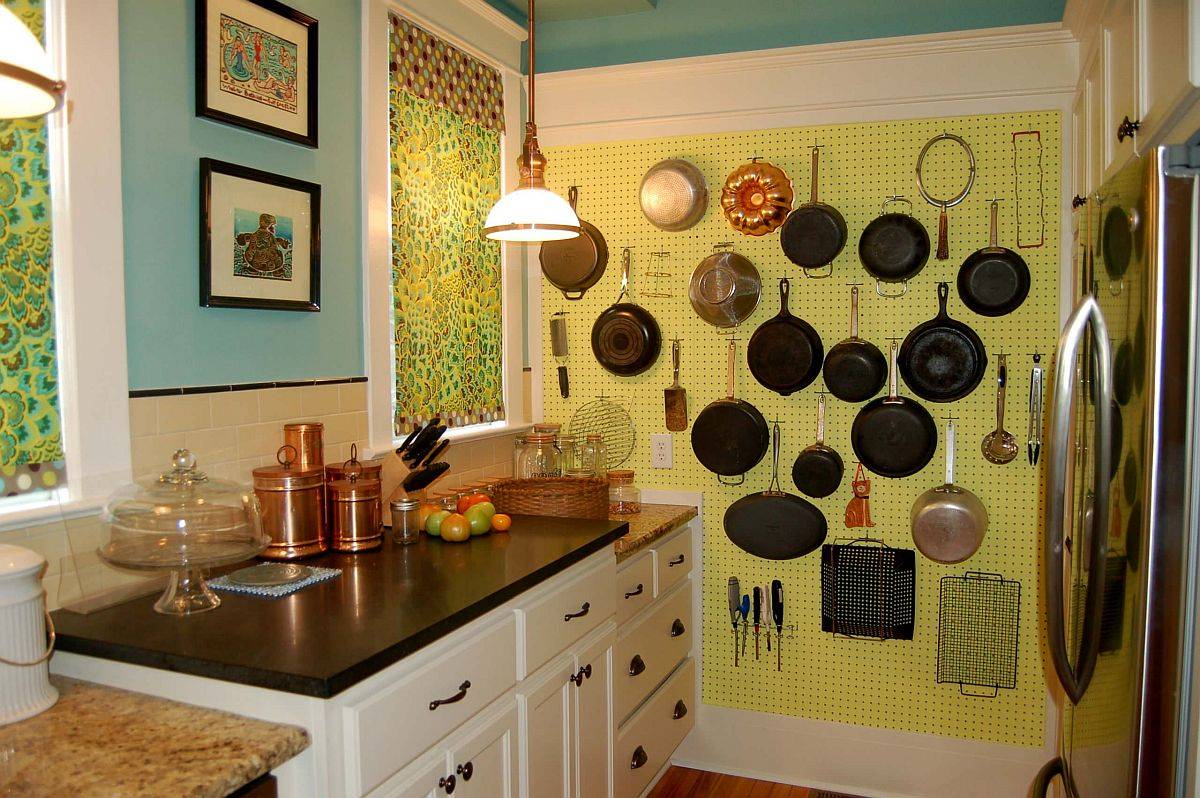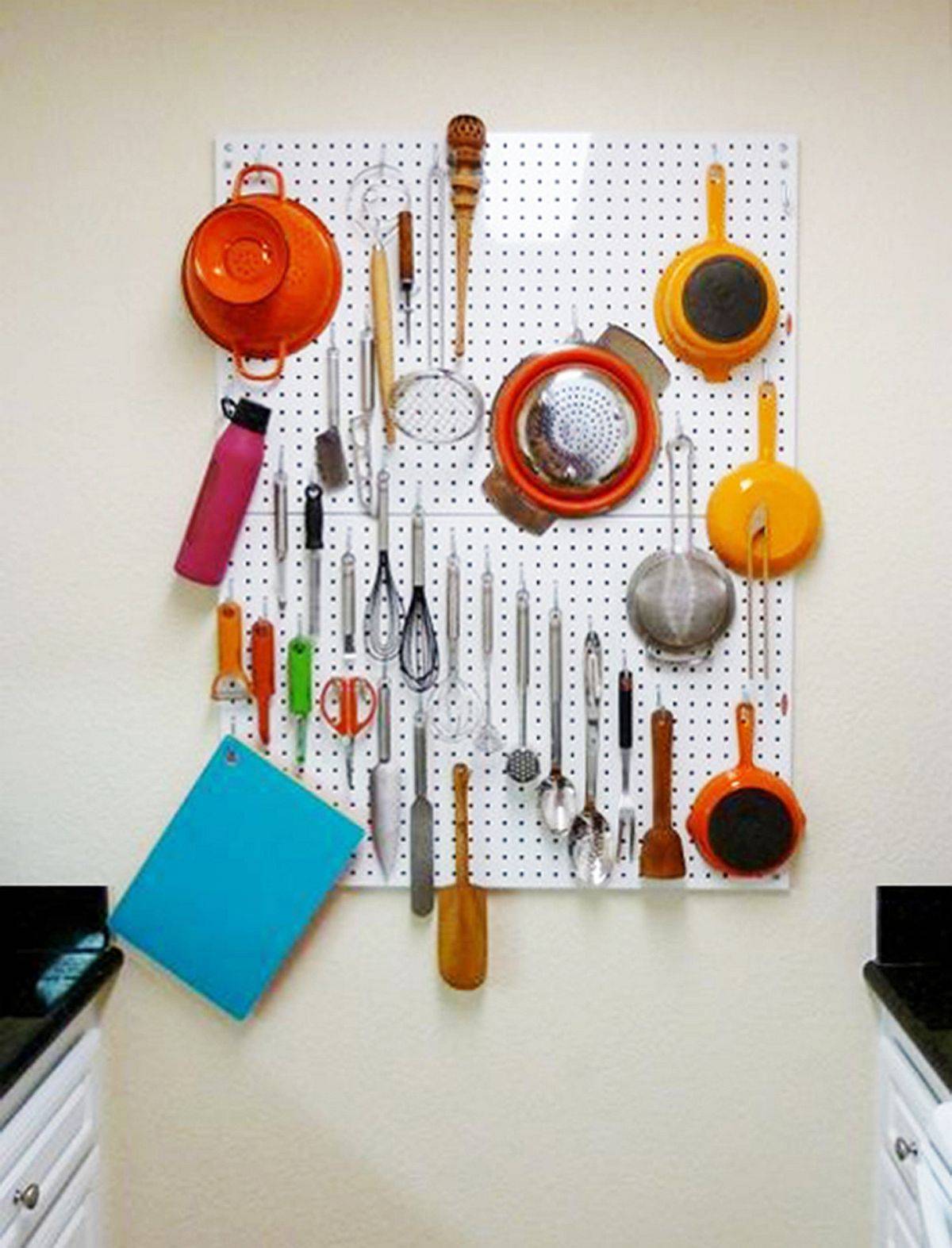 Making Most Out of Corners
While pegboards try to make the most out of vertical space on offer in the kitchen, the corners are still the most neglected spots in here. In the small kitchen, every square inch matters and you just cannot afford to ignore the corner areas. Many contemporary shelves, corner cabinets, drawers and custom storage systems ensure that you get the maximum out of these hard spots. Some owners even utilize them further by placing a corner sink or wall-mounting appliance sin corner; an approach that completely alters kitchen dynamics.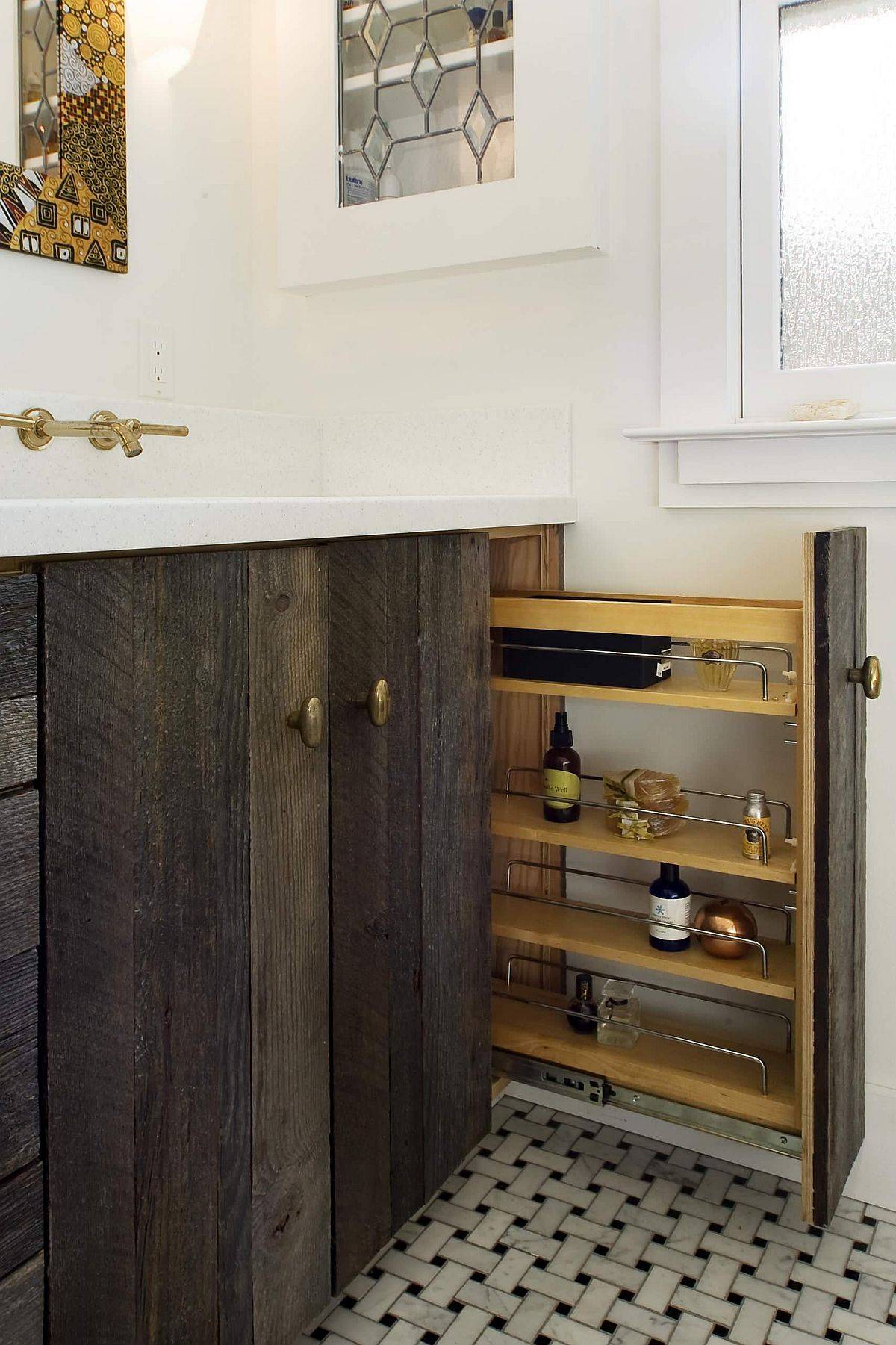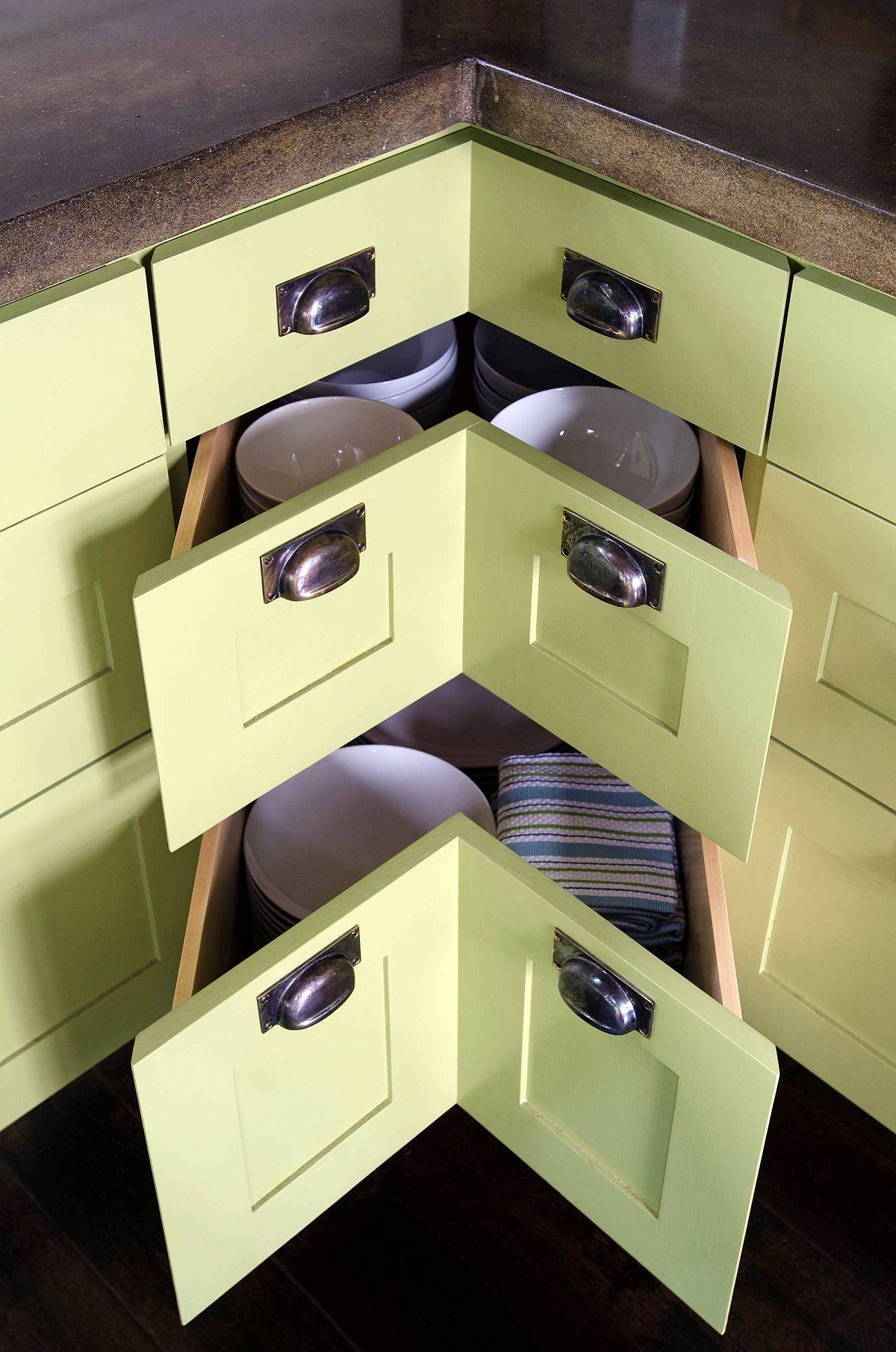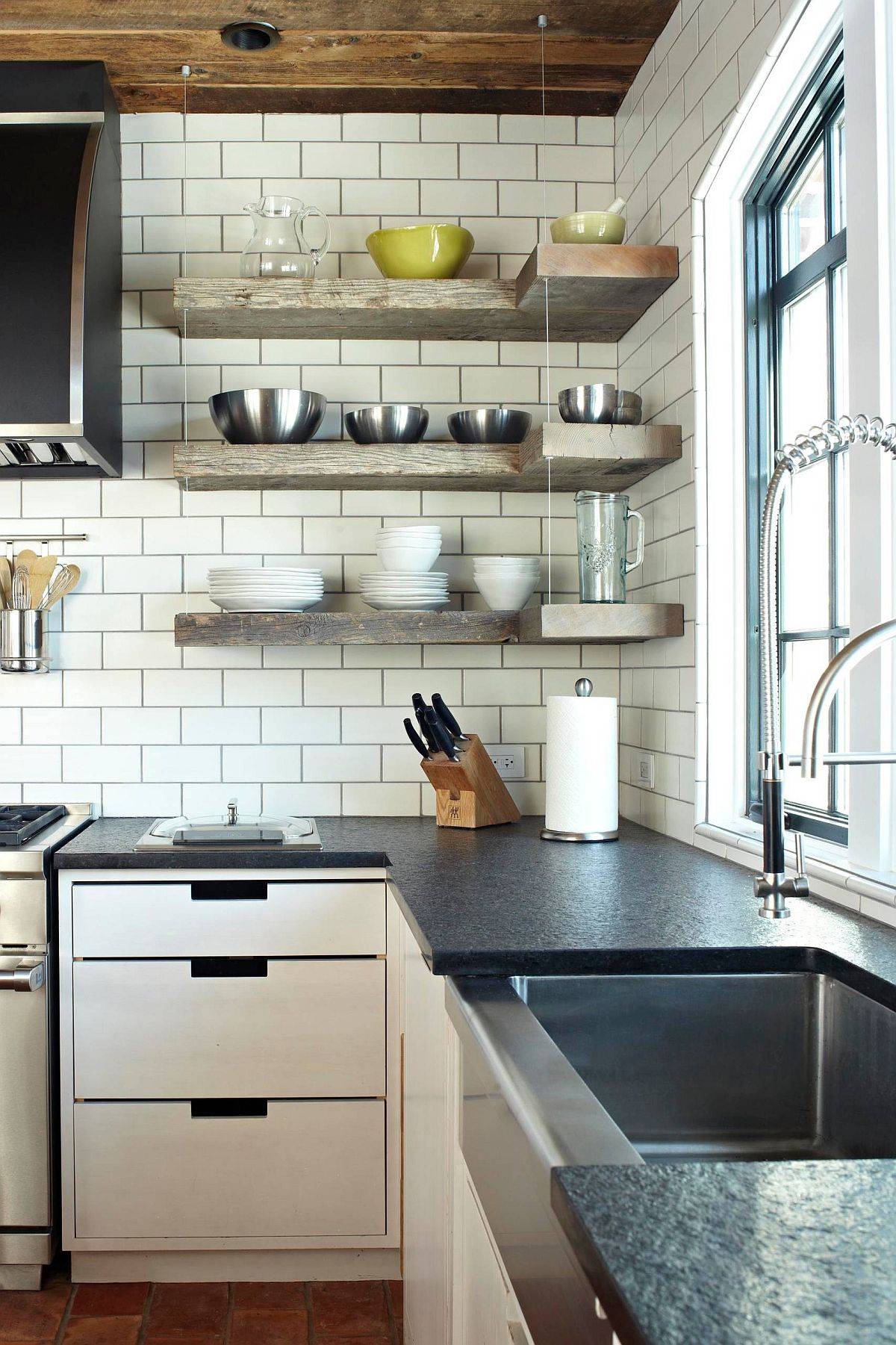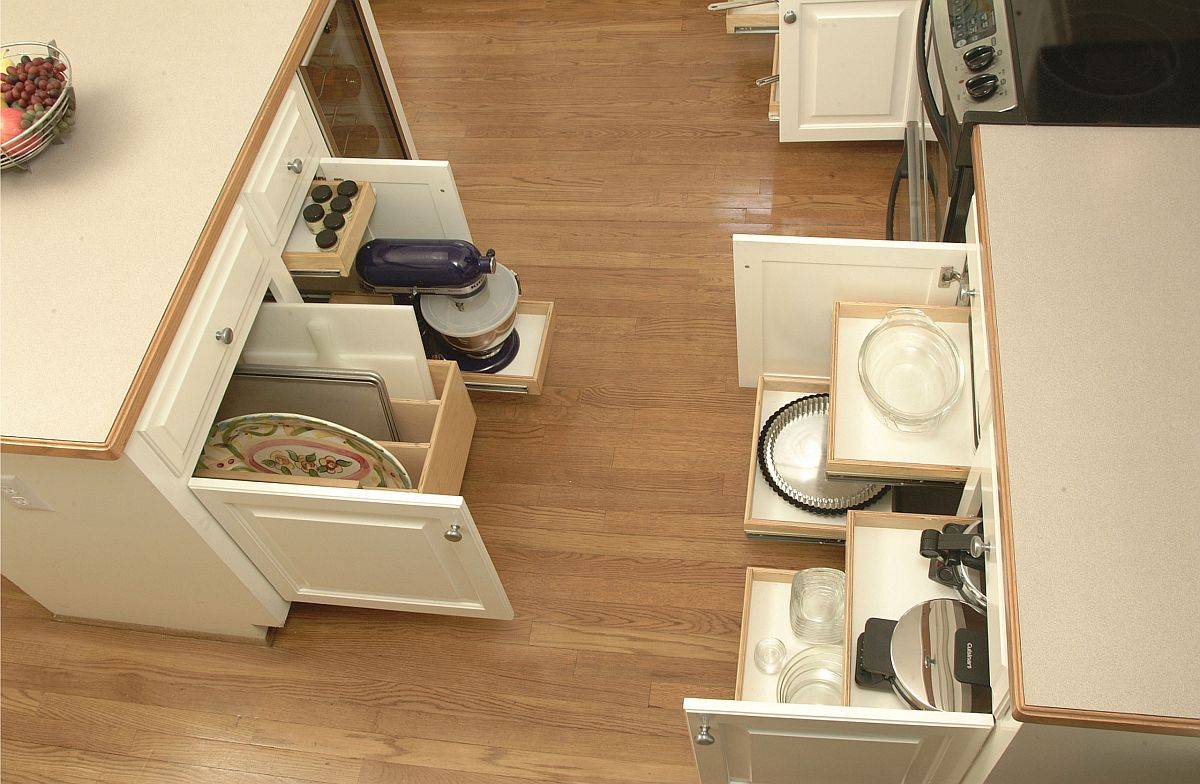 Lazy Susan to the Rescue
Lazy Susan cabinets have been around seemingly forever now and yet they still rank pretty high when it comes to space-savvy ideas for small kitchens. They can hold almost everything from small spices, pots and pans to your larger utensils in the kitchen. Compared to traditional corner drawers, they swing open allowing you a greater and easier access to everything that is hidden inside. Every small kitchen definitely needs one!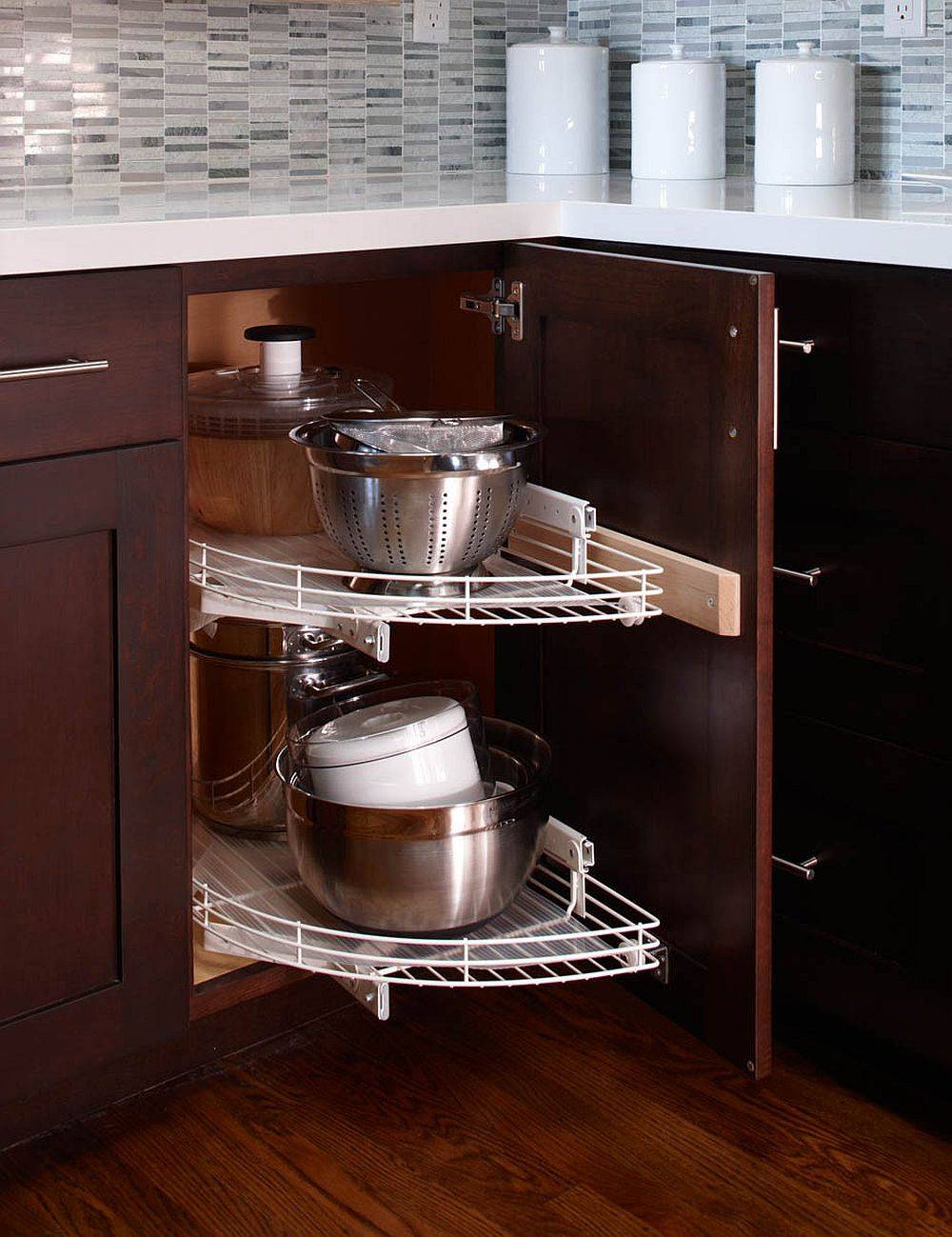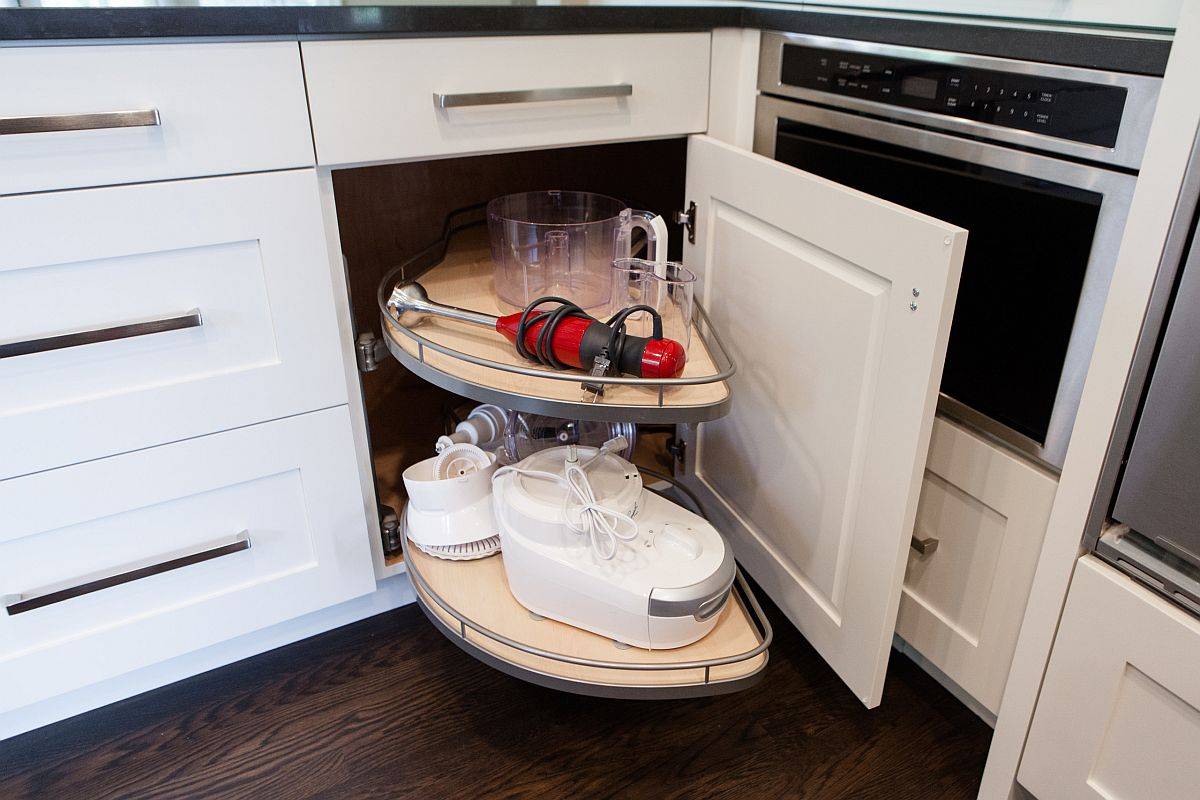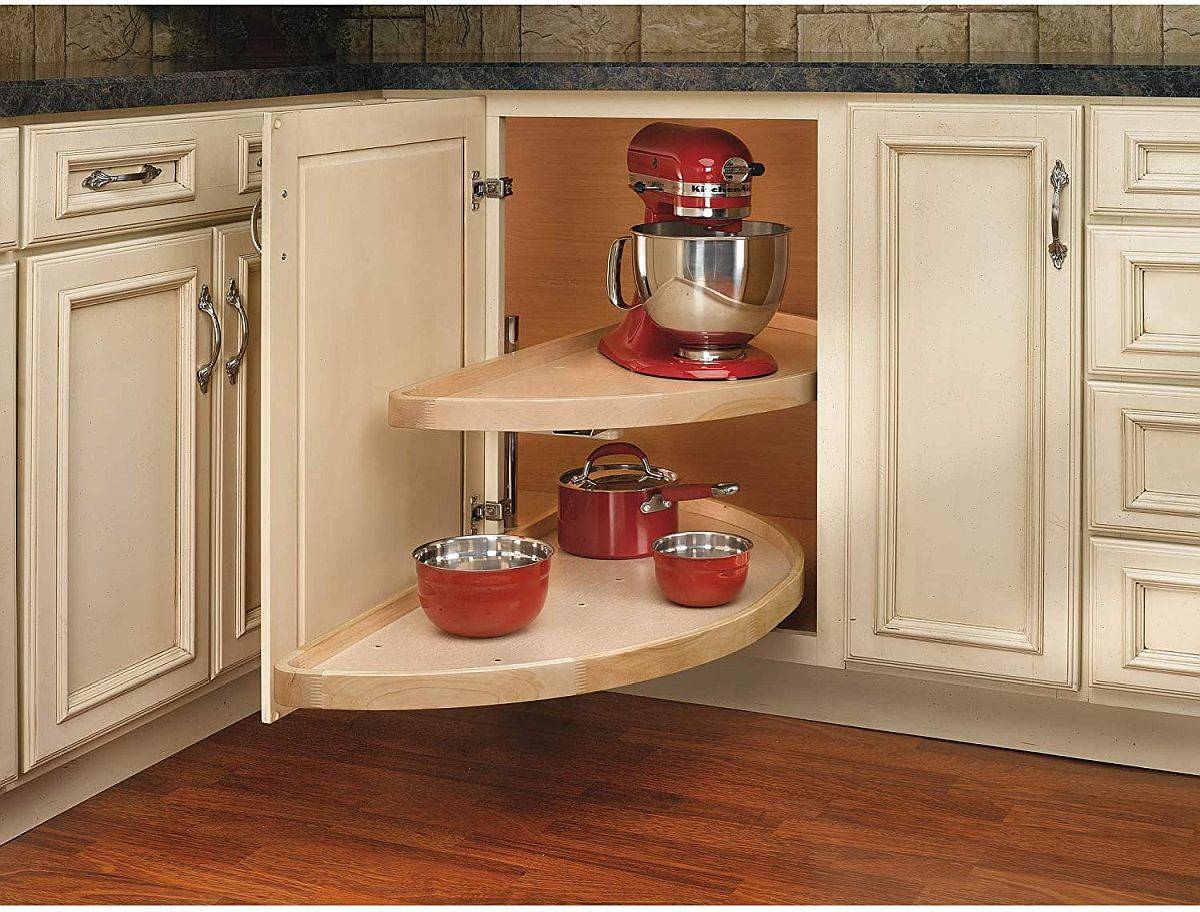 Tiny Islands on Wheels
The tiny island in the small kitchen was viewed as a bit if an excess until recently. Yet, it is currently a hot trend that adds to the functionality of your kitchen and also makes both cooking and serving easier. The small kitchen on wheels is even more convenient as it can be moved around to the necessary spot and can function as everything ranging from prep zone to a small breakfast bar!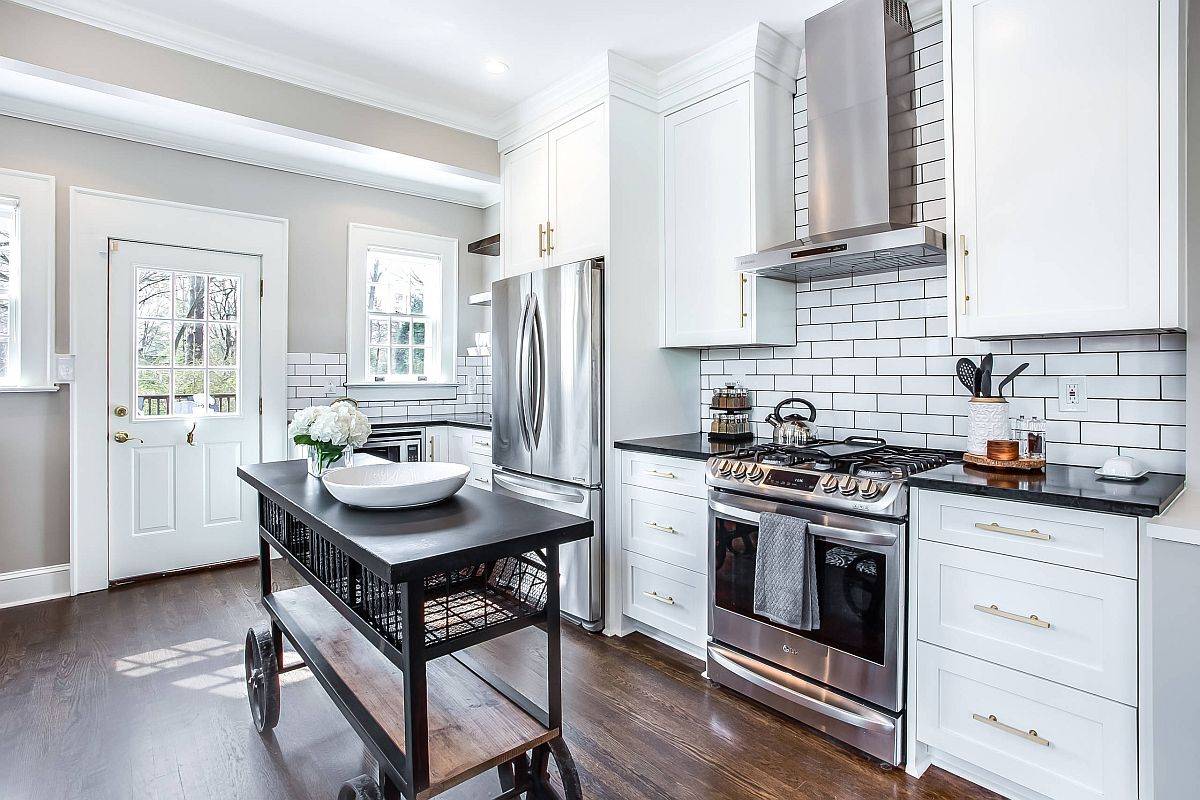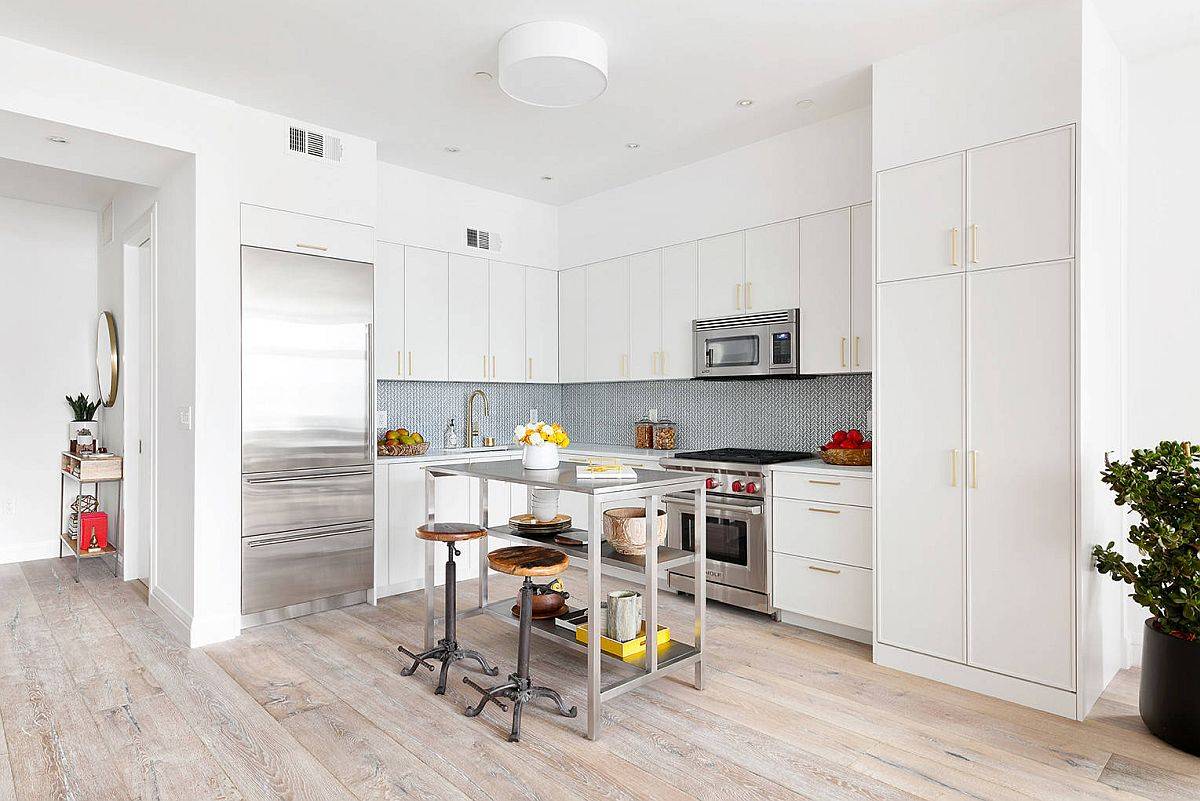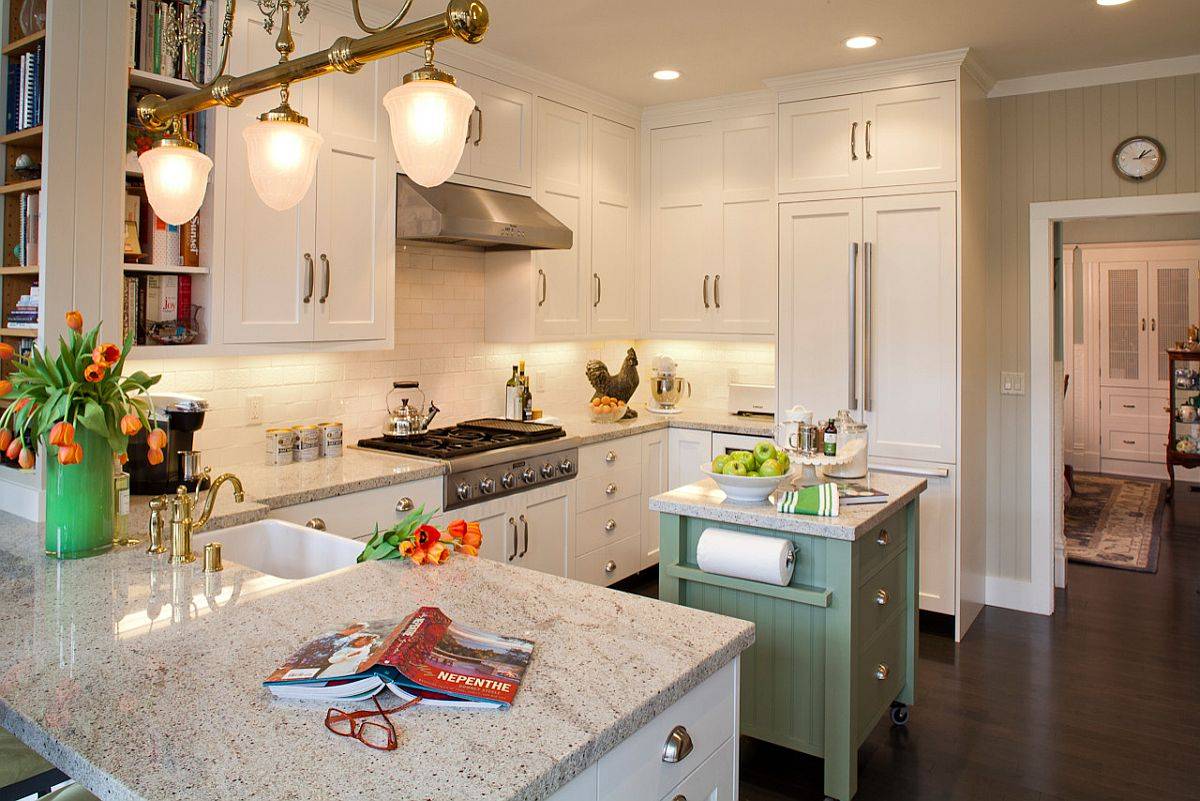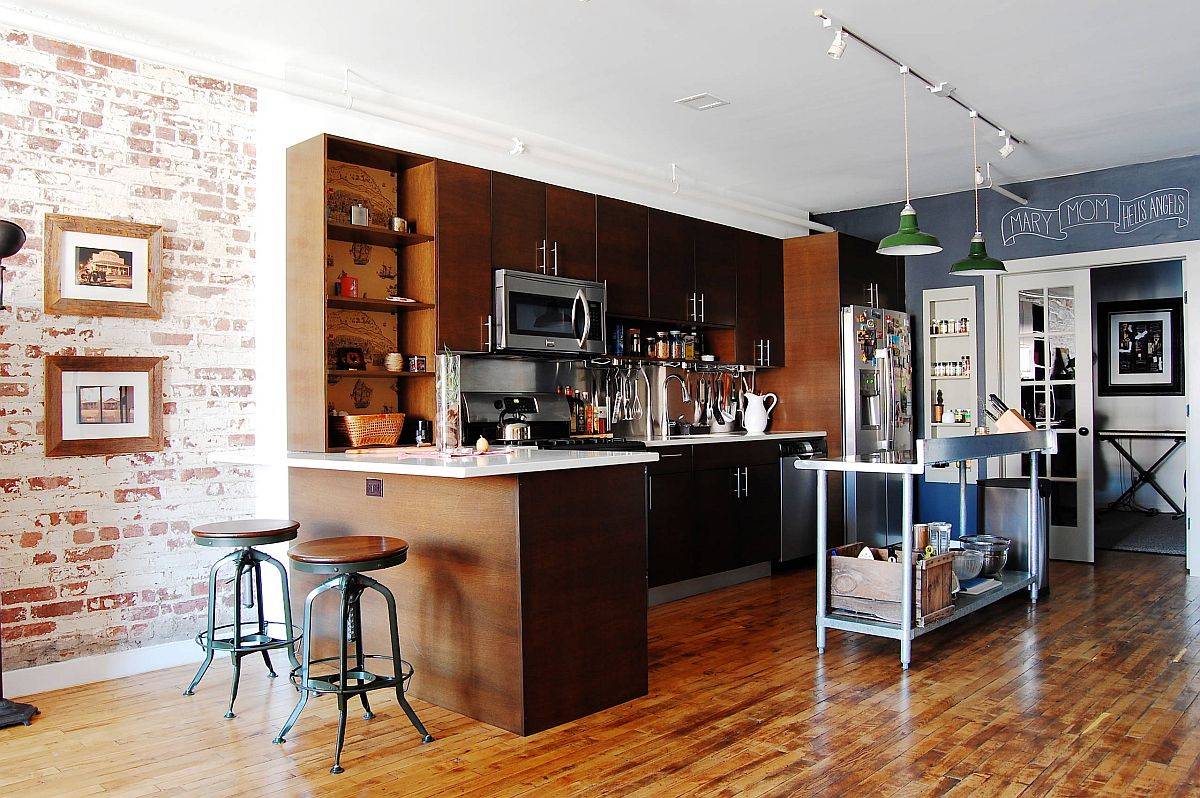 Stylish Single-Wall Kitchen
This might seem obvious to some, but if you have not already considered it, then we strongly suggest choosing a single-wall kitchen in the small urban apartment. Even larger contemporary homes are going down this path as this smart kitchen makes for a lovely, yet compact, backdrop in the open plan living area. This is a great idea for people who do not spend a whole lot of time cooking and not every kitchen 'must' have an island to go with it. A dining area between your single-wall kitchen and living area should act as the perfect transition zone.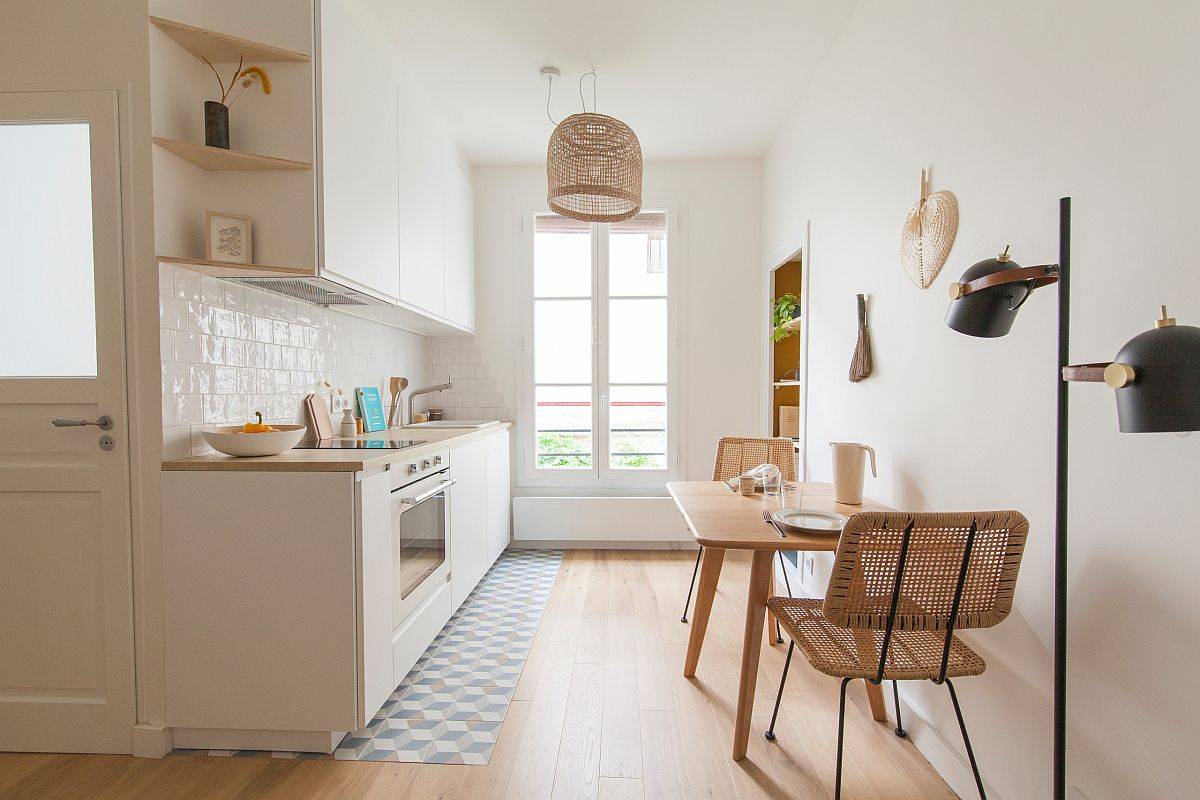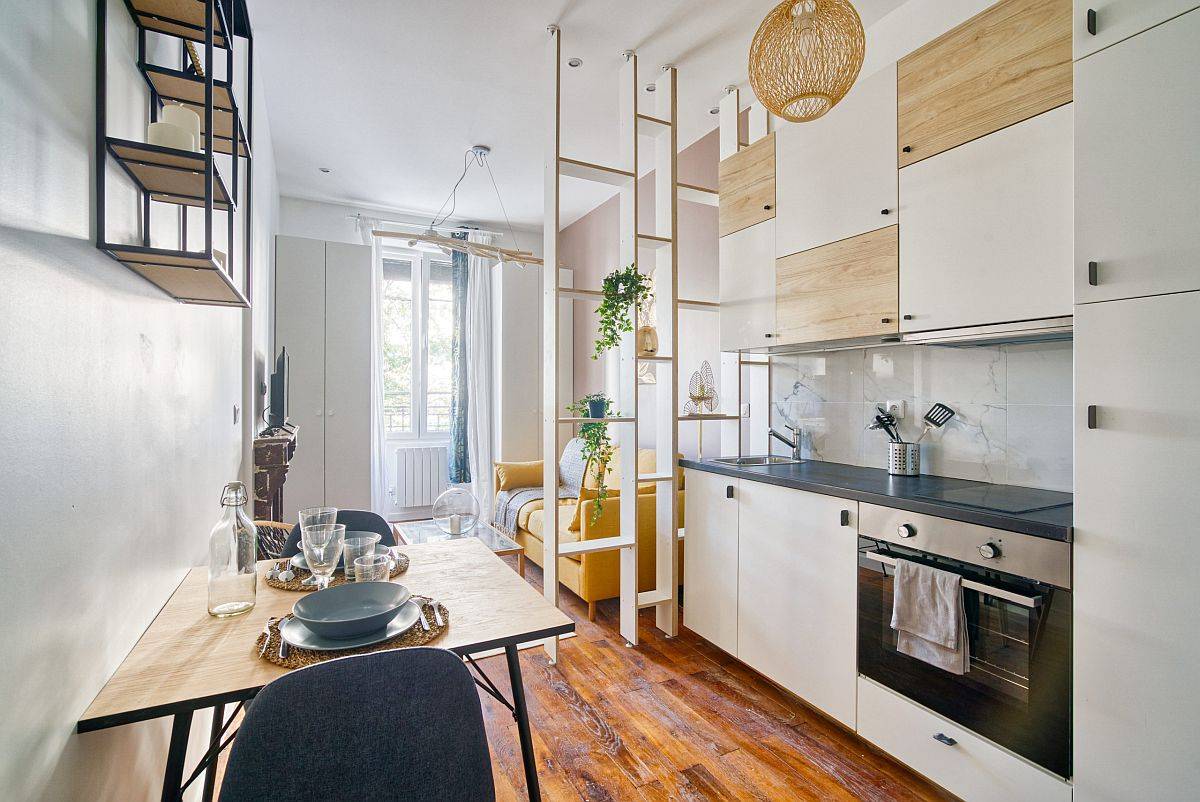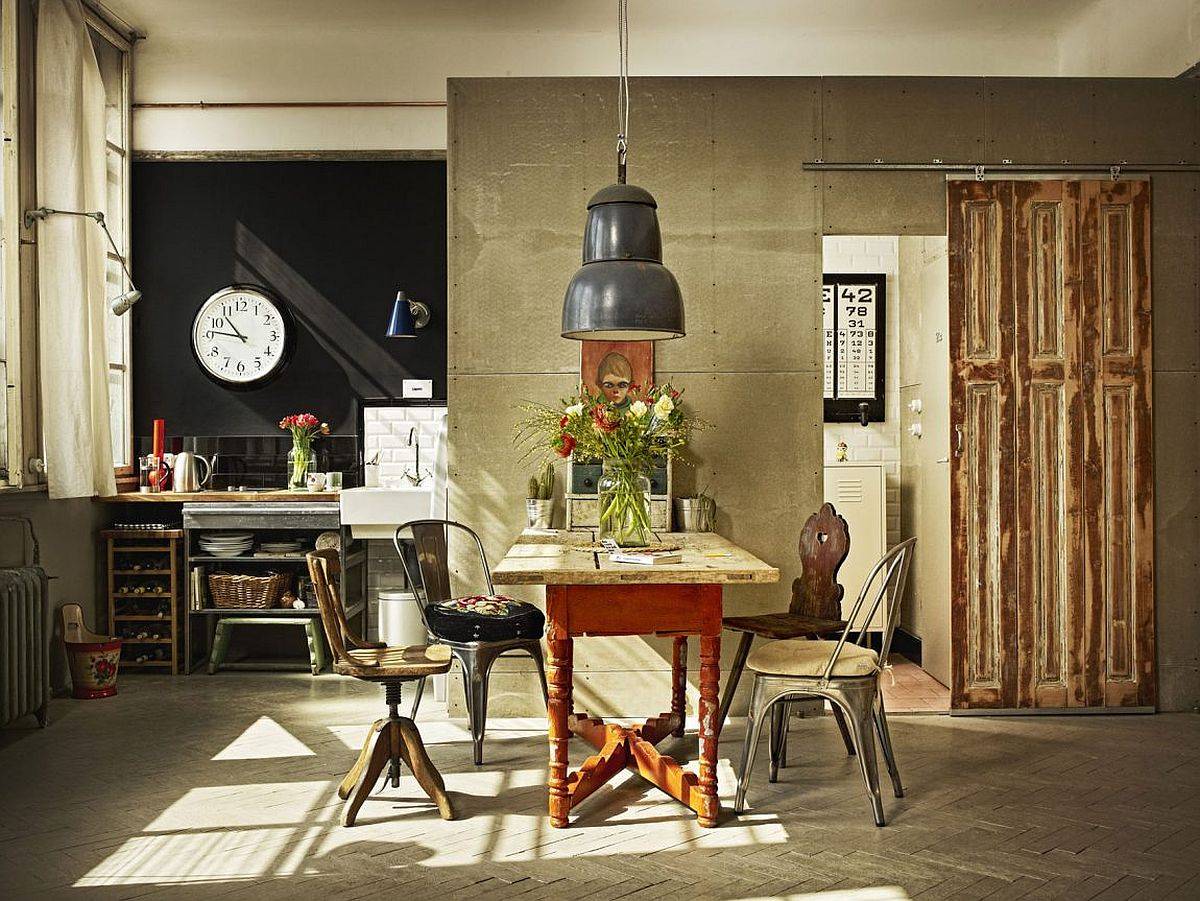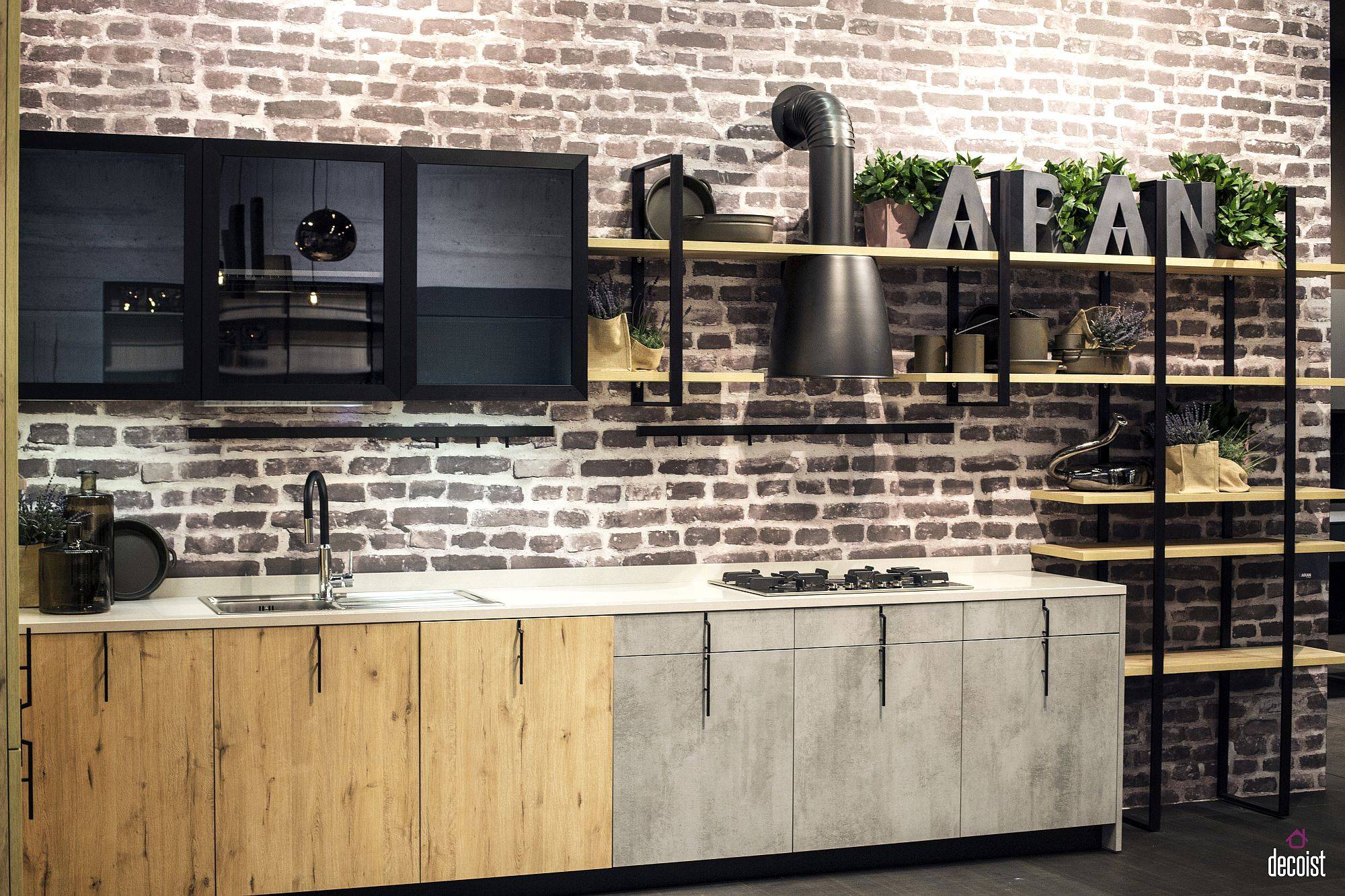 You're reading 20 Space-Savvy Solutions for Small Kitchens to Improve your Home, originally posted on Decoist. If you enjoyed this post, be sure to follow Decoist on Twitter, Facebook and Pinterest.