Best IKEA Hacks You Have to See
You're going to love these IKEA hacks, perfect for decorating your home. Get unique transformations and ways to make items look more expensive.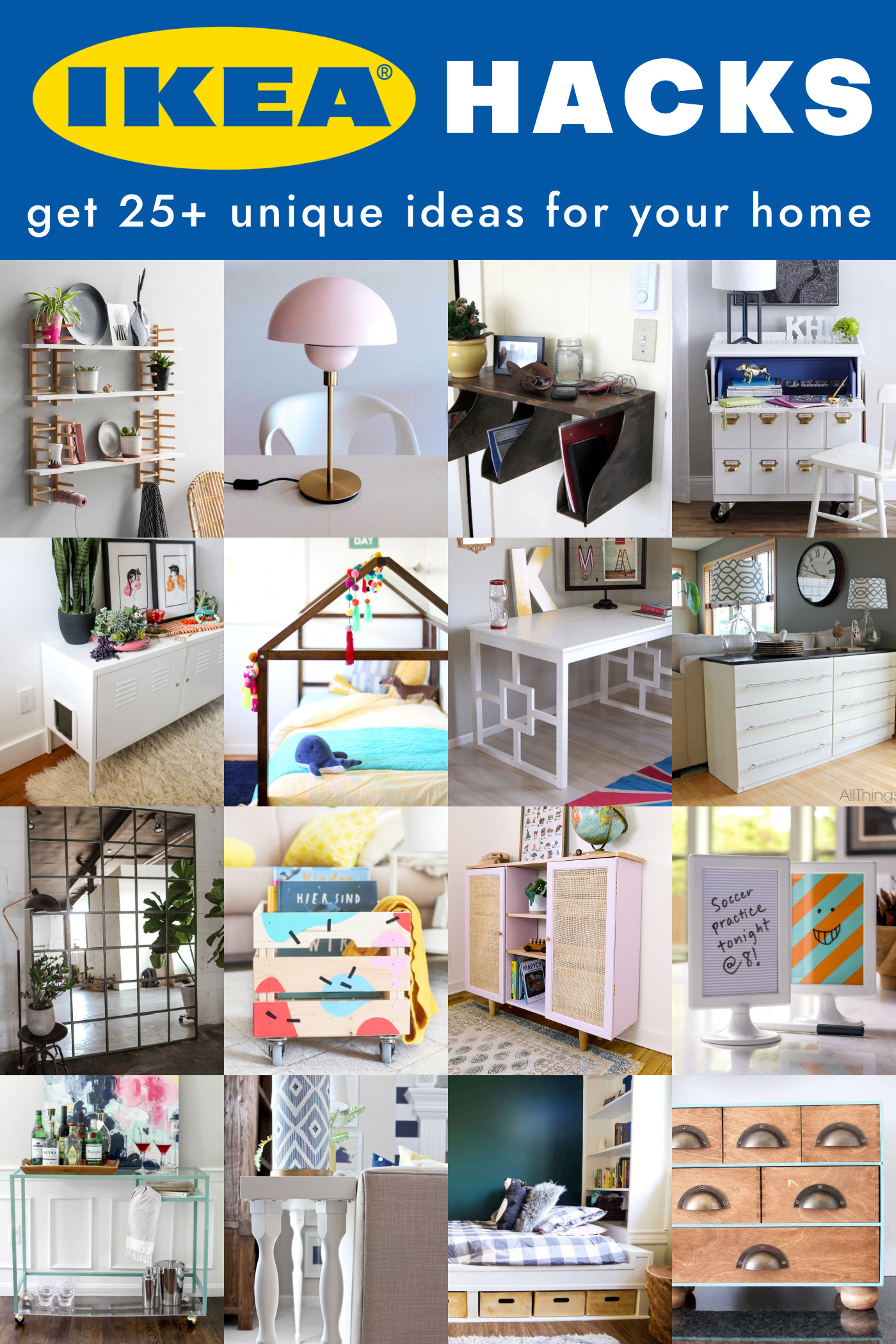 I have a confession and maybe some of you can relate – I like to eat at IKEA. Where else can you eat delicious vegetarian meatballs for $5 and follow it up with a $1.29 Choklad Ljus bar for dessert?
Plus their coffee is pretty decent and free with the Family card.
You know you're getting older when a free cup of coffee is everything! And getting to browse some sweet Swedish furniture at the same time? That's just a bonus!
All of my furniture is not IKEA, but I do have quite a few things. I actually have a piece of framed wall art from over 20 years ago that I love. Most of my craft room and office are IKEA, because they have great organizing pieces.
I also love IKEA hacks! We've done quite a few crafts, some Lack hacks, and featured IKEA coffee table hacks as well.
Because the truth is, a lot (most?) of the furniture and decor items at IKEA are canvases if you want them to be. You can bring those Kallax shelves home and put them in as-is, or you can "hack them up."
If you want to try some IKEA hacks, I've got an awesome list of ideas for you to try below. There's a ton of variety, from smaller items to furniture. No matter what your decorating style or skill level, you're sure to find something on this list.
AND if you have a particular piece of IKEA furniture you'd like me to find a hack for? Let me know in the comments! I'd love to help your search!
Enjoy the list below and happy hacking.
IKEA Hacks
You're going to love this collection of hacks using items from IKEA! Get great ideas for everything from small accessories to furniture.
---
Did you enjoy these IKEA ideas? I'd love for you to check out these other posts! Let me know what you think of them too:
The post Best IKEA Hacks You Have to See appeared first on DIY Candy.