Everything Bagel Seasoning
This 5-ingredient everything bagel seasoning takes less than 5 minutes to make. It tastes just like the store-bought stuff and stays fresh for months in your spice cabinet!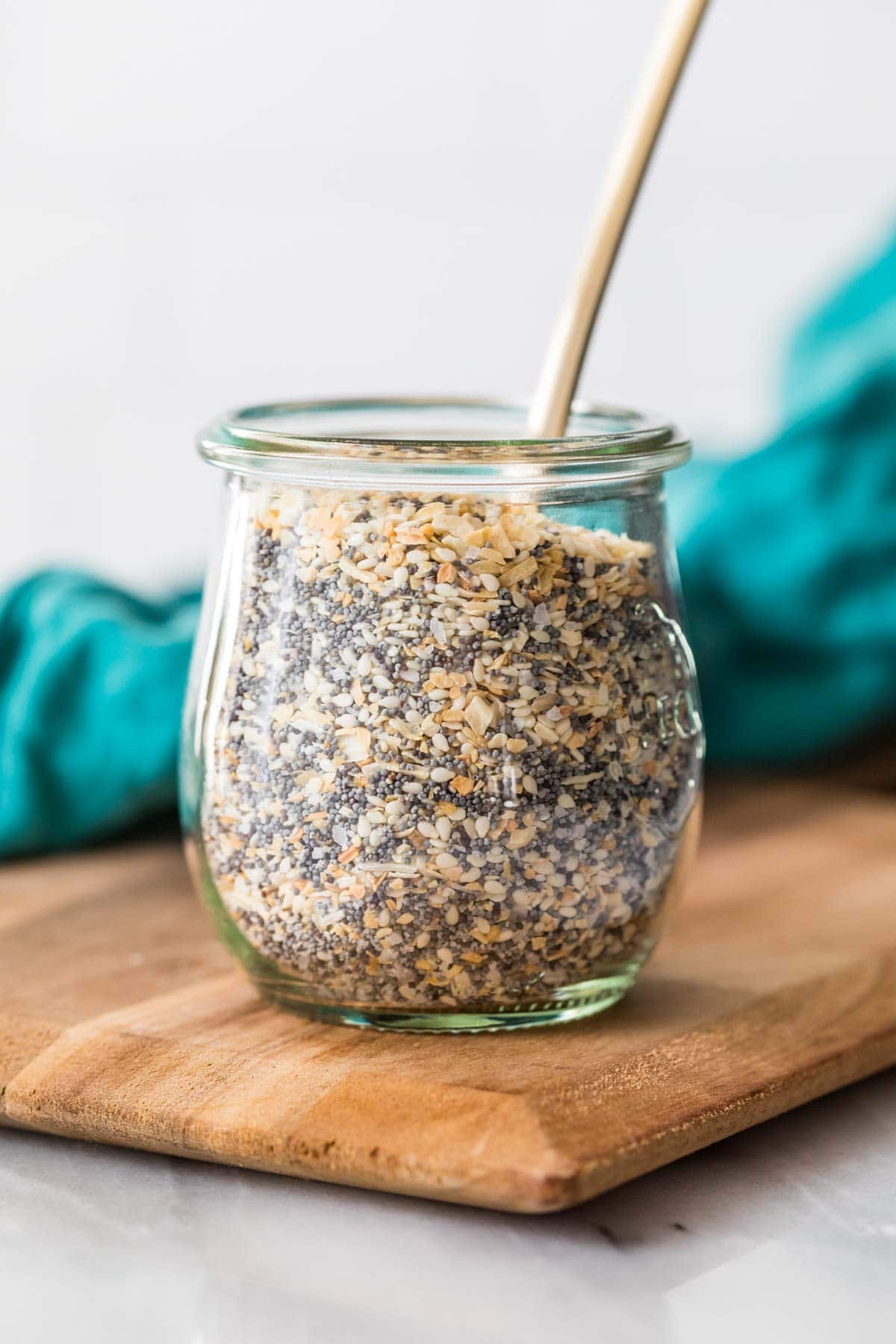 Everything bagel seasoning saw its rise in popularity a few years ago when it quickly became a staple in many homes (mine included!). If you've never tried it, it's a simple seasoning made from seeds, dehydrated vegetables, and salt--essentially everything you'd see on an everything bagel, minus the bagel! It's a low-calorie flavor booster that tastes great on pretty much anything.