How To Stock a Keto Kitchen + Pantry
How To Stock A Keto Kitchen + Pantry Come take a tour of my kitchen to see how I stock my fridge, pantry, spice cabinet + baking cabinet with my favorite clean keto ingredients, produce, pantry staples + snacks from Sprouts! Also sharing my favorite fridge organization containers.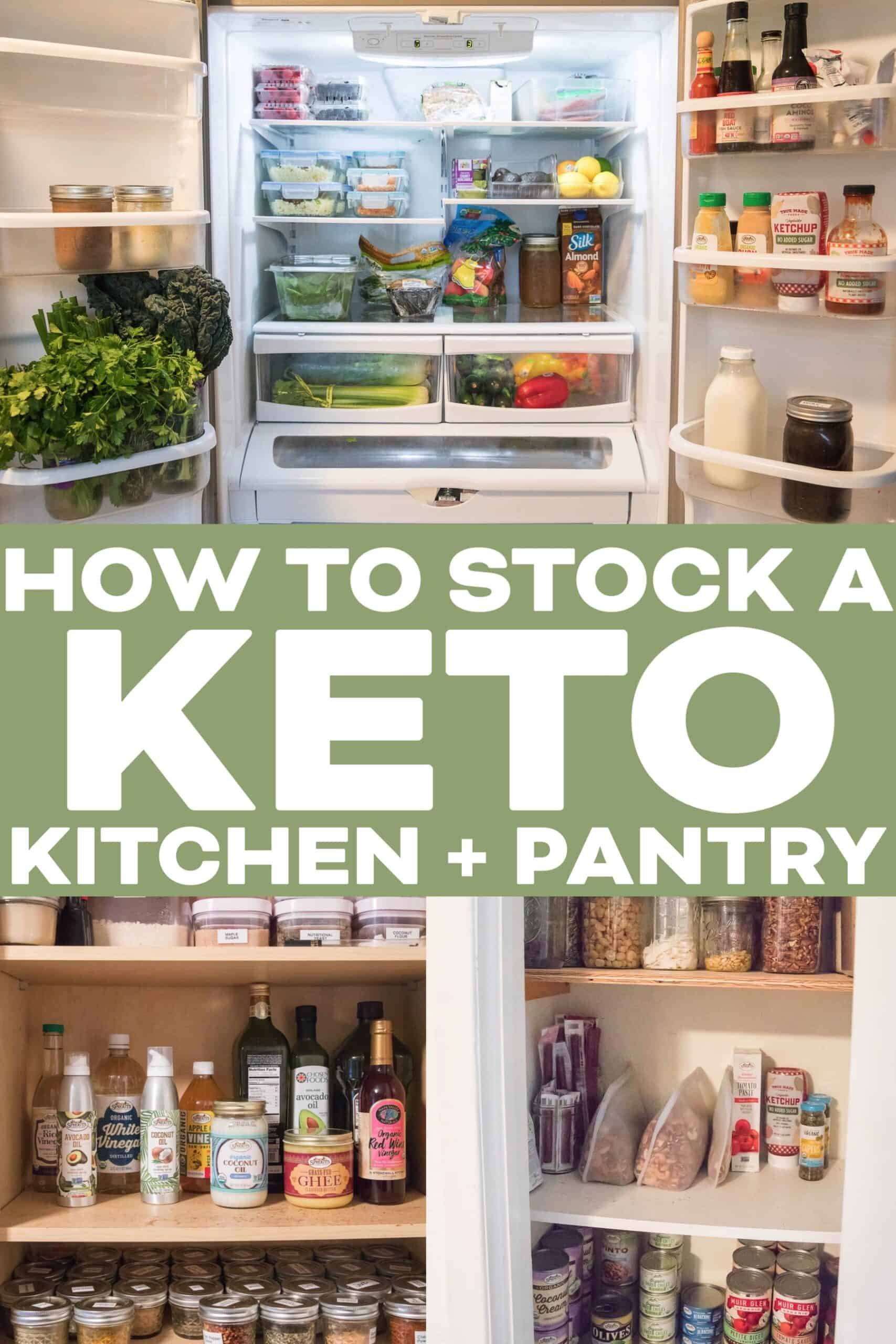 THIS POST IS SPONSORED BY SPROUTS
Im always getting asked the essentials you need in your kitchen when starting out eating clean Keto. There are some produce, condiments, pantry staples, cooking oils, vinegars, spices + baking swaps I recommend having on hand.
Come take a tour of my kitchen, and Ill share all my favorites!
This was filmed the 2nd week of January, and coincides with my 2nd Week of January weekly menu.
Watch a Tour of My Clean Keto Kitchen
Tips for Stocking + Maintaining A Keto Kitchen
Go through everything in your fridge, pantry + spice cabinet. Get rid of anything that is not keto friendly. Dont forget condiments! They can have a ton of sugar in them.
Dont feel like you need to get EVERY ingredient you could ever need right at the beginning. Instead, get the ingredients you need for that weeks worth of meals. You will slowly build up stocked kitchen over time. This will feel much less overwhelming.
Every week, clear out any expired food from your fridge BEFORE you grocery shop. Also, take inventory of any staple items you used up that you need to replace. Takes a few minutes, but your fridge will be cleaned out and organized and ready for your new groceries.
Take advantage of bulk bins (love that Sprouts has so many keto pantry staples + spices in bulk!). It saves a lot of money, and reduced plastic waste.
When your favorite pantry or freezer essentials go on sale, stock up!
Keto Refrigerator Essentials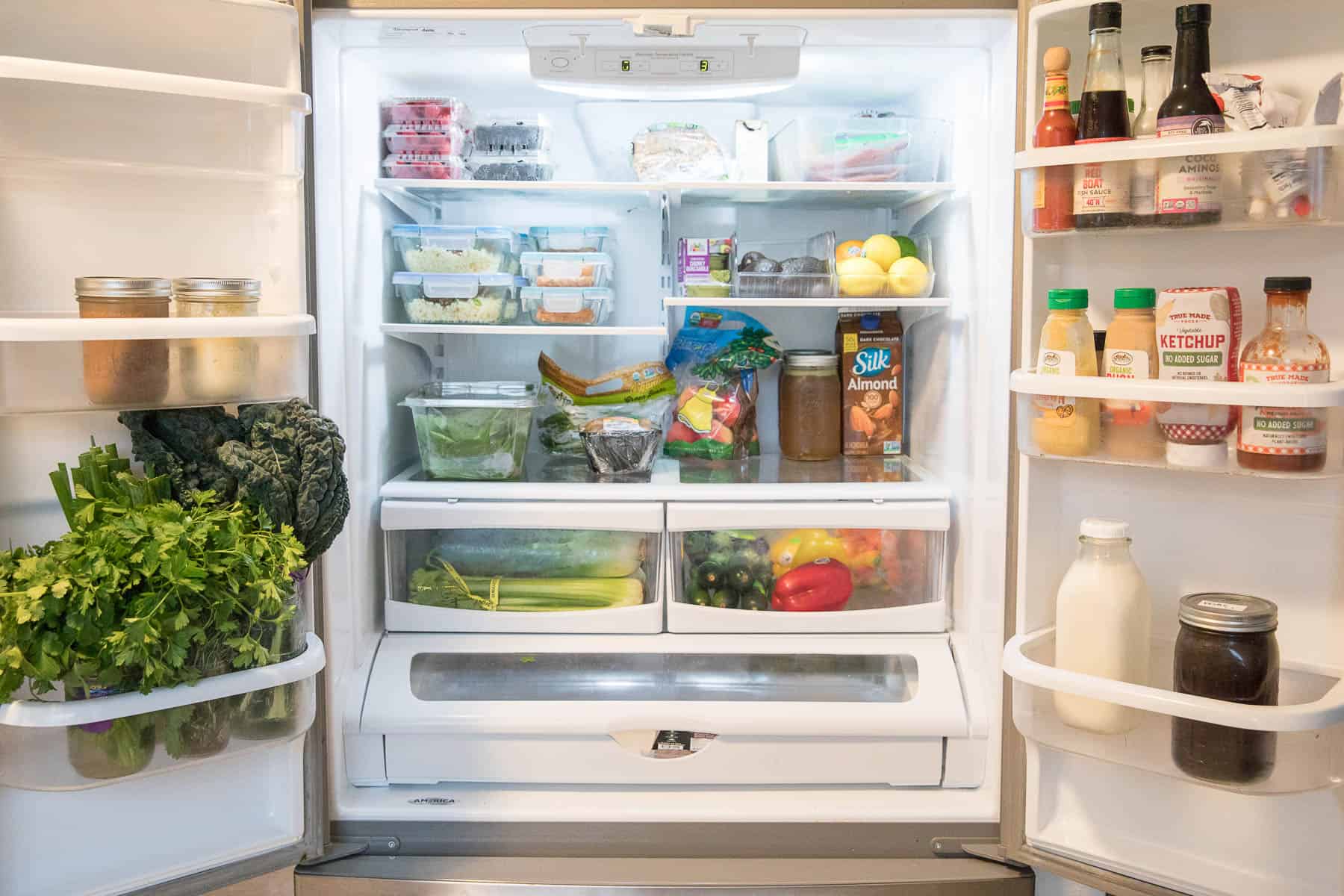 Here are keto items that I always have in my refrigerator:
Keto Produce
I love to get keto friendly organic produce at Sprouts. Their produce department is amazing! The vegetables I choose to cook with my meals each weeks varies, but the main ones in the rotation are:
kale
celery
zucchini
yellow squash
spinach
bell peppers
brussels sprouts
brocolli
cauliflower
green beans
fennel
carrots
turnips
radishes
rutabagas
asparagus
avocado
cabbage
cucumbers
mushrooms
artichokes
Keto Herbs
Herbs add tons of flavor + freshness to meals. I can find any herb I need at Sprouts. Some favorites that I love to have are:
parsley
cilantro
rosemary
thyme
dill
chives
green onions
Keto Fruit
Most fruit is really high in sugar, but there are a few low carb options that I love having in my fridge:
raspberries
blackberries
lemon
lime
orange (mostly I use the peel to zest and occasionally some of the juice for marinades, dont recommend snacking on whole oranges)
Keto Condiments
Most condiments have a ton of sneaky sugar in them. Most keto condiments I homemake, but there are a few that I buy and highly recommend buying:
True Made Foods Ketchup hands down my favorite keto friendly ketchup! Has 0 sugar, but tastes exactly like ketchup!
True Made Foods Veracha this is a 0 sugar added veracha that is keto friendly!
Sprouts Organic Dijon Mustard such great ingredients. No wine or sugar so it is also Whole30 friendly!
Big Tree Coconut Aminos a soy free soy sauce replacement
Red Boats Fish Sauce used in a lot of asian dishes
Cholula Hot Sauce a keto friendly and whole30 friendly hot sauce
Sprouts Brand Organic Tahini this is ground up sesame seeds, delicious in salad dressings or sauces
Sprouts Brand Organic Toasted Sesame Seed Oil delicious in salad dressings or in asian dishes
Here are my favorite homemade condiments + sauces I love having on hand:
mayonnaise
chimichurri
pesto
orange parsley sauce
hollandaise
ranch dressing
almond butter
pecan butter
cashew butter
almond milk
bone broth
salsa
Keto Meal Prep
I always like to have some meal prepped meals in my fridge and freezer. Here is a round up of my favorite keto meal prep meals, and I also share my favorite meal prep containers in the post too!
Keto Fridge Snack Foods
We dont snack a ton, but there are a few things I like having in my fridge just in case
Good Foods guacamole cups
organic salami
organic turkey lunch meat
organic string cheese or other cheeses (I try and avoid dairy for digestion issues, but my husband is fine with dairy and he likes having cheese on hand)
Keto Meats + Seafood
My freezer is really well stocked with meats. I transfer them to the fridge 1 or 2 days before the meal so they have time to thaw. Some favorites are:
chicken breasts
chicken thighs
chicken drumsticks
chicken wings
sugar free chicken sausages
whole chickens
pork tenderloin
pork butt
pork chops
ground pork
Pedersons sugar free bacon
Pedersons sugar free pork breakfast sausage
sugar free pork sausages
filet mignon
ribeye steaks
beef tips
beef stew meat
chuck roast
ground beef
salmon
scallops
shrimp
mahi mahi
cod
Keto Beverages
I only drink water, coffee or tea 99% of the time. Here are all keto beverage options:
almond milk (I prefer homemade)
carbonated plain water
unsweetened iced tea
bone broth
unsweetened plain cold brew coffee
Keto Pantry Essentials
A majority of our food is fresh produce and meat/seafood. But there are a few pantry staples I love to have on hand.
Keto Canned Goods
Sprouts Brand coconut cream: hands down the BEST coconut cream to make coconut whipped cream! I also love to use it in coffee or sauces like my coconut curry.
Sprouts brand olives: great source of fat. Can eat as a snack. Also love to use to make tapenade!
Diced green chiles: adds tons of flavor to my homemade salsa or to mexican dishes like my verde chicken chili or barbacoa.
Muir Glen Organic Petite Diced Fire Roasted Tomatoes: use these to make salsa, add to my chili, add to soups. The fire roasted has so much more flavor!
Raos Marinara Sauce: my favorite keto + Whole30 friendly marinara sauce. Tastes just as good as anything I could make homemade! Love it with my meatballs!
Sprouts Brand Tuna: great to have on hand to make my favorite avocado tuna!
Tomato paste: adds tons of flavor to soups + sauces! The squeeze tube is my favorite to avoid waste. Stores so much easier in the fridge when you have leftovers.
Capers: love them in my chicken piccata!
Keto Pantry Snacks:
Beef Sticks: My favorite keto snack. Sprouts carries a few brands I love, including their own brand of beef sticks! All great!
Nuts + flakes: we snack on lots of nuts. Sprouts bulk bins have tons to choose from! We love macadamia nuts, pecans, almonds, cashews, pine nuts, coconut flakes. I love storing them in quart mason jars or stasher bags!
Pork Rinds: Pork rinds are great as a keto snack, or you can grind them up to make my pork rind panko. The best low carb crunchy coating to replace panko bread crumbs! Like in my chicken piccata, crispy pesto chicken, zucchini fries, etc.
Keto Spices + Baking Essentials
You dont need much, Im able to fit it all in 1 cabinet!
Keto Spices
Take advantage of the bulk spices at Sprouts! I love storing my spices in these 4-ounce mason jars, then label them with a label maker. Makes it easy to find the spices you need, and also easy to see when you need to refill. All herbs and spices are keto friendly! My top pics that I use the most are:
dried thyme
garlic powder
cumin
paprika
chili powder
dried sage
oregano
dried dill
red pepper flakes
Keto Oils + Vinegars
I like to use clean and unrefined oils + vinegars for the healthiest choice. Youll use these to cook your meat + vegetables in, also to use in sauces, dressings and marinades. I always have:
olive oil
avocado oil
coconut oil
grass fed ghee
avocado oil spray
coconut oil spray
red wine vinegar
rice wine vinegar
apple cider vinegar
distilled white vinegar
Keto Baking Essentials
Rather than using white flour and panko bread crumbs, there are some great keto swaps you can make to keep it low carb! Many of these can be found in the bulk bin area of Sprouts.
almond flour
tapioca flour (Ill use sparingly as a thickener in sauces)
arrowroot powder (Ill use sparingly as a thickener in sauces)
coconut flour
nutritional yeast (adds a cheesy flavor to sauces without adding any dairy!)
unsweetened cacao or cocoa powder
monk fruit (only low carb sweetener Ill use sparingly on occasion, I avoid splenda because it causes gut issues)
pure vanilla extract
hemp hearts
chia seeds
Favorite Kitchen Storage Containers
I love using reusable containers to keep my kitchen organized!
Mason Jars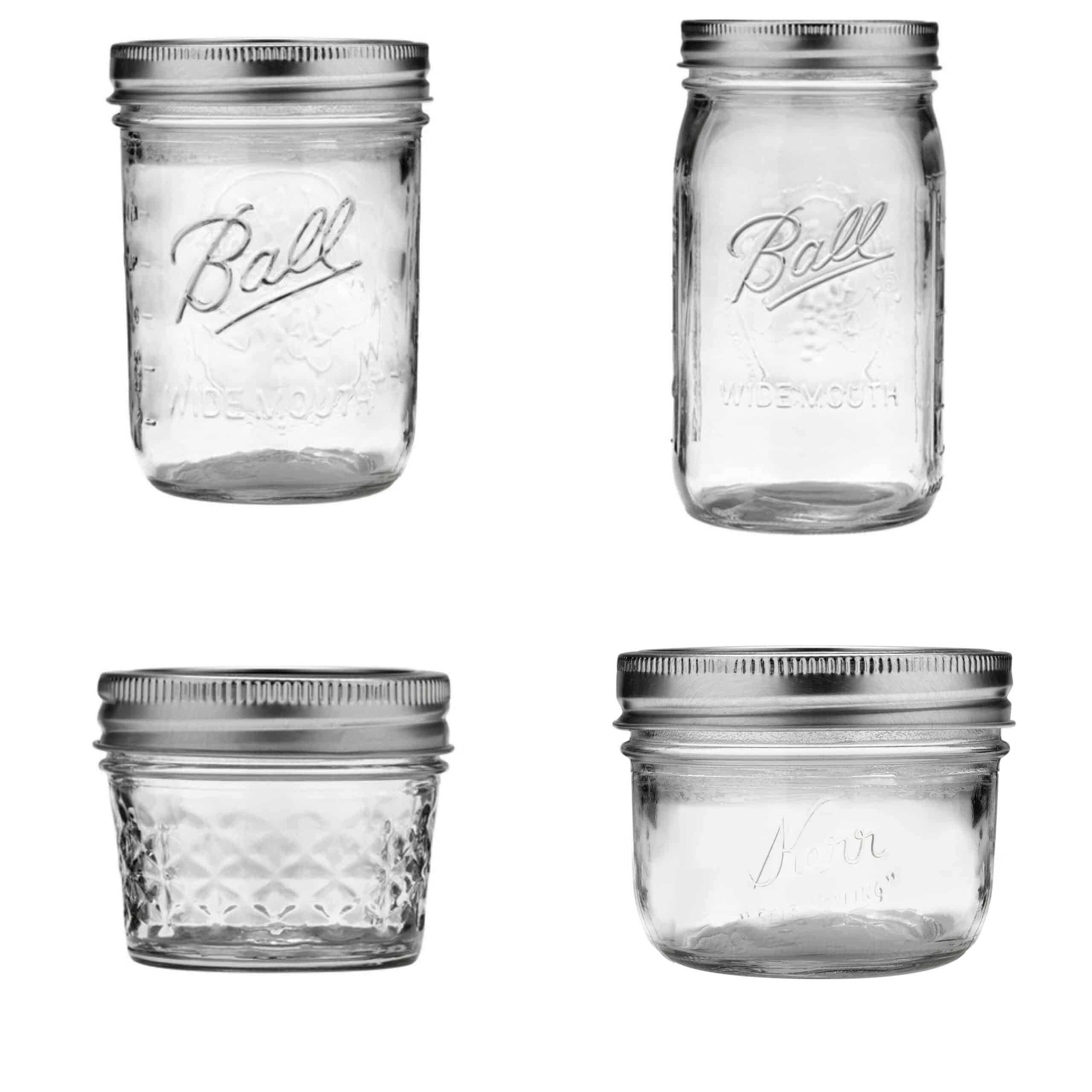 Fridge Organizers

Pantry Organizers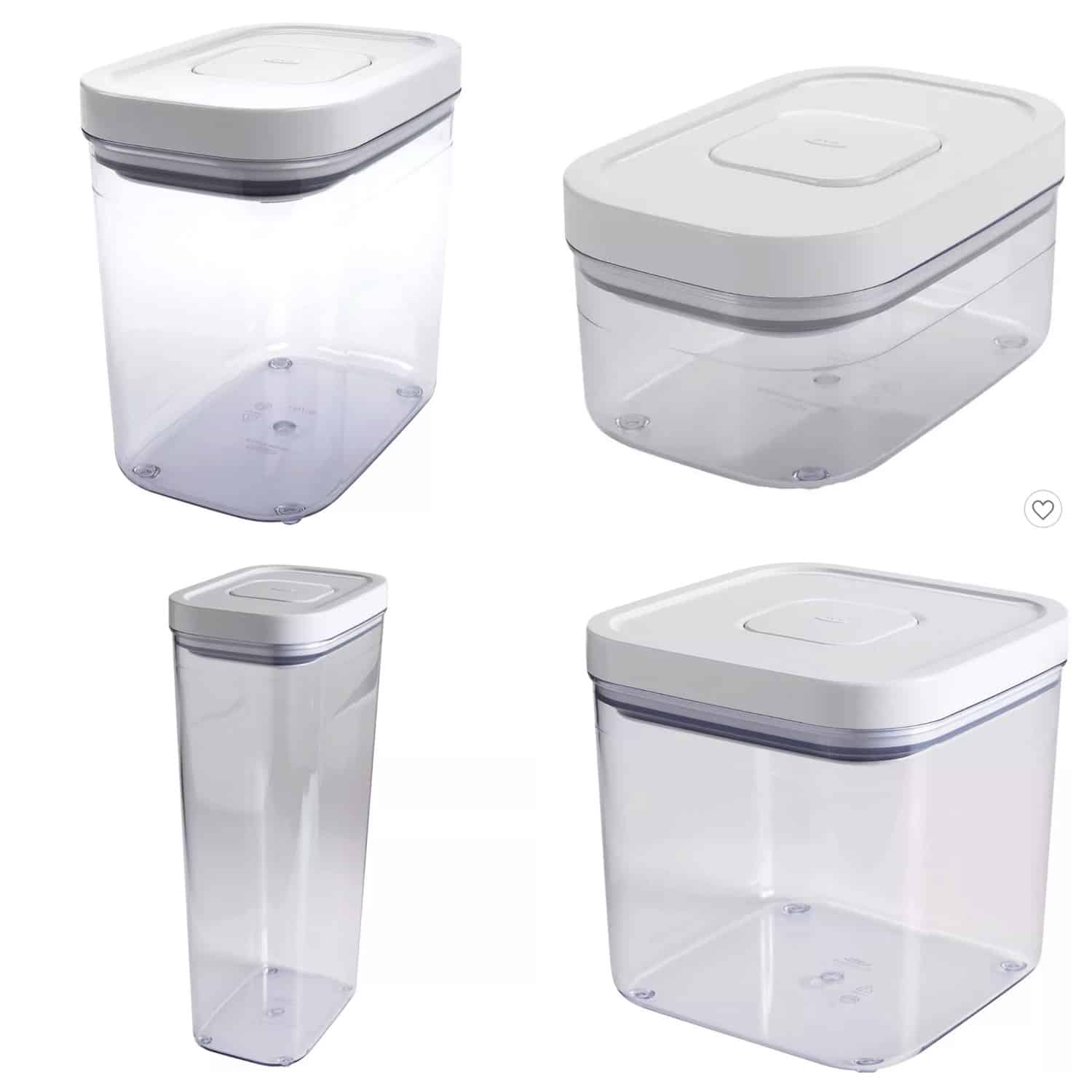 Thank you Sprouts for sponsoring this post!
The post How To Stock a Keto Kitchen + Pantry appeared first on Tastes Lovely.