Slow Cooker Honey Bourbon Chicken
A little sweet and a little spicy, this easy chicken recipe is BIG on flavor and takes just minutes to throw in the slow cooker.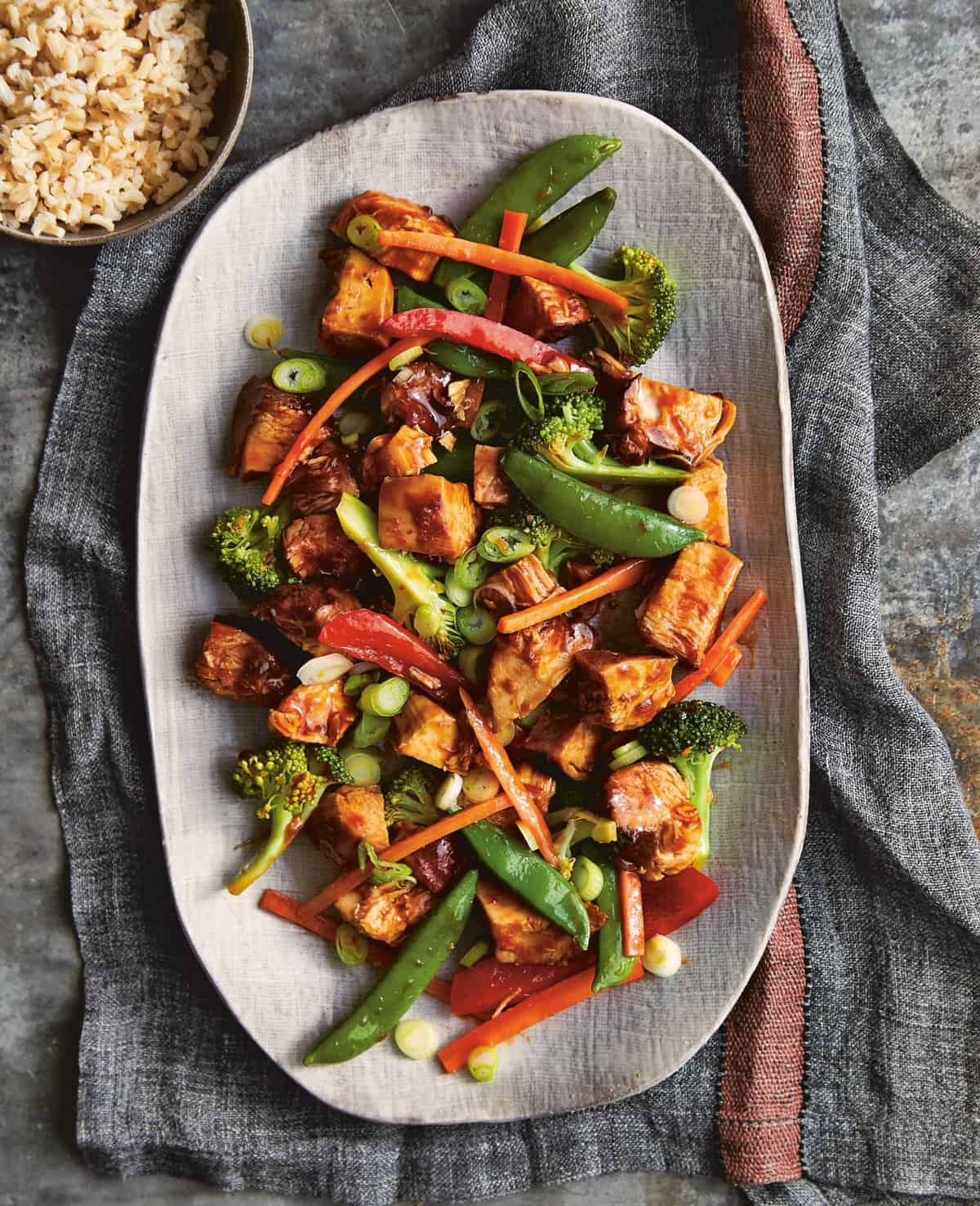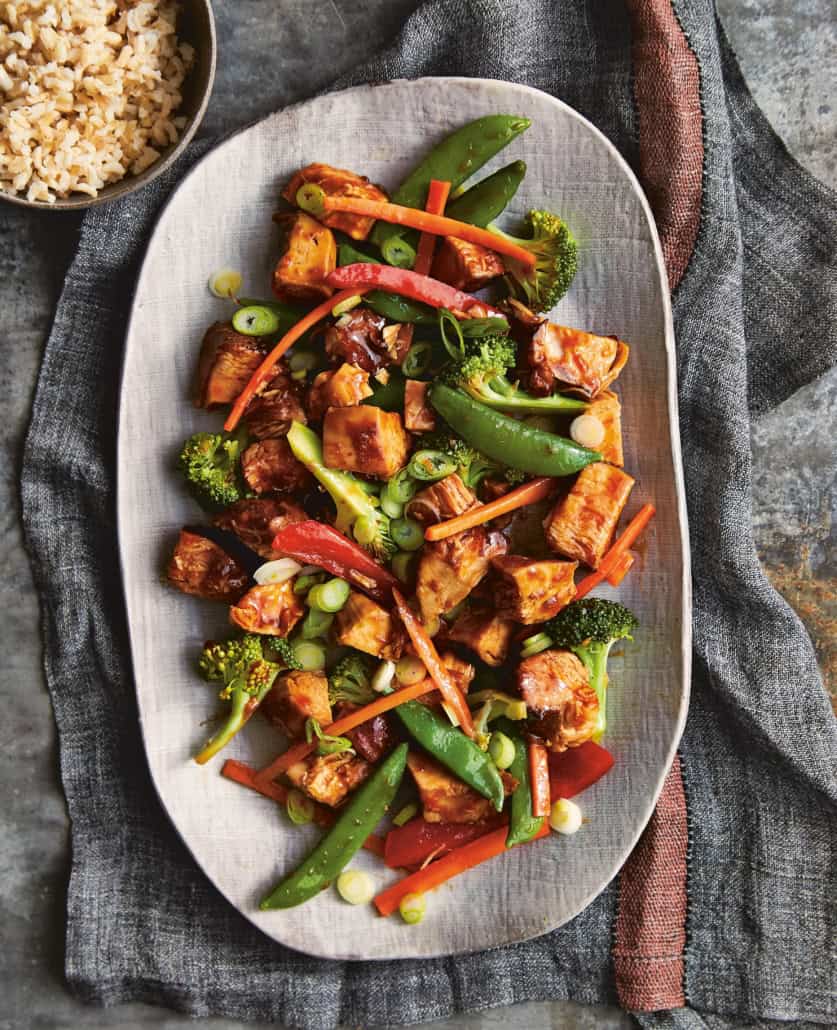 Slow Cooker Honey Bourbon Chicken is one of only two recipes weve been given permission to share with you from our newest cookbook, From Freezer to Cooker (releases January 14). And, Im so glad because it is perhaps my favorite chicken dish in the whole book!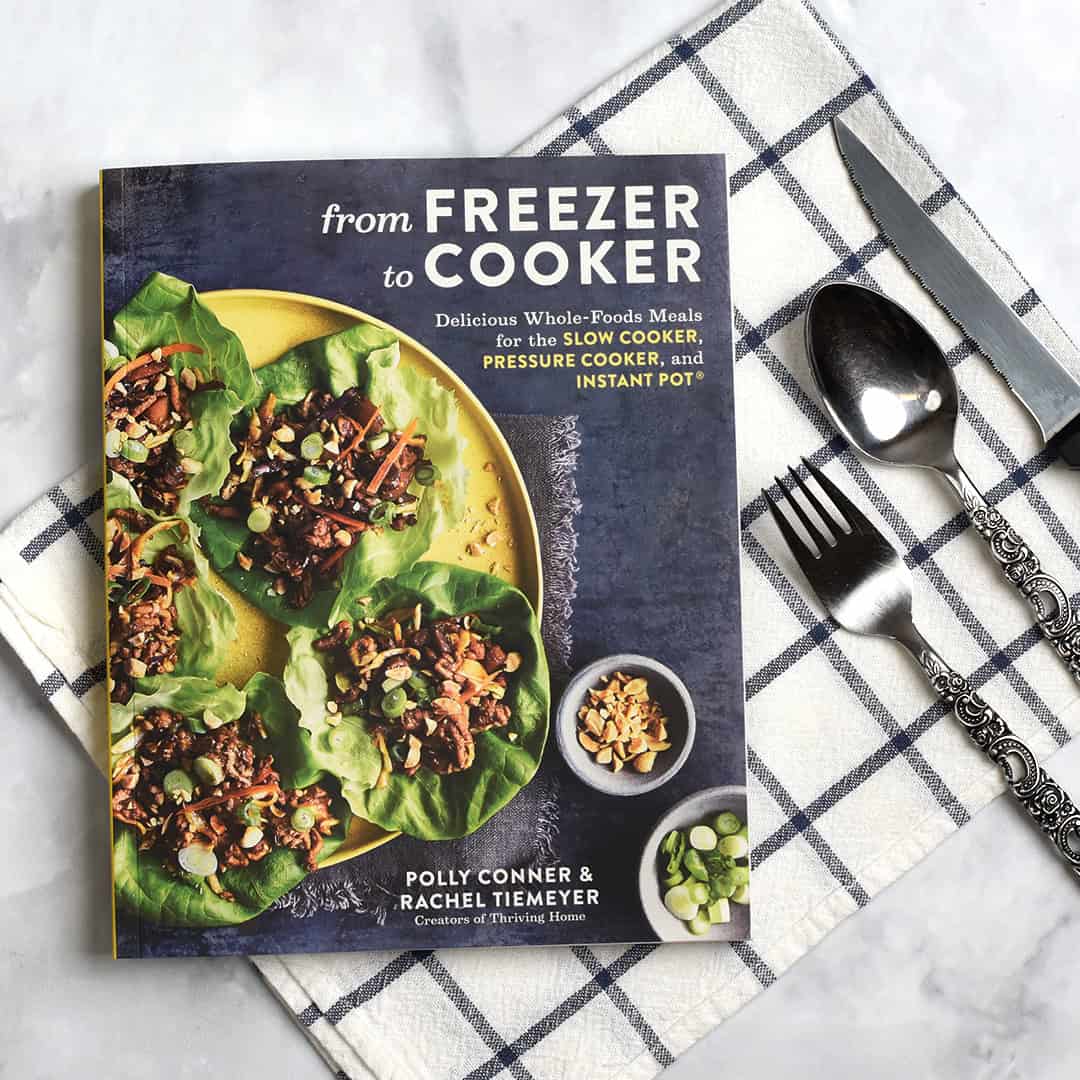 Actually, this recipe is only a partial recipe from the book. Thats because every single recipe in our latest cookbook includes:
Slow cooker instructions AND
Instant Pot and pressure cooker instructions AND
freezer meal instructions.
There is truly nothing else like our cookbook on the market! Like our first cookbook, we rigorously tested every dish, used (mostly) whole food ingredients, and only included ones that our families and recipe testers enjoyed. I think youll find it to be incredibly useful no matter what cooker you own.
Why This is My Favorite Chicken Dish
With all of these perks, whats not to love about easy Slow Cooker Honey Bourbon Chicken?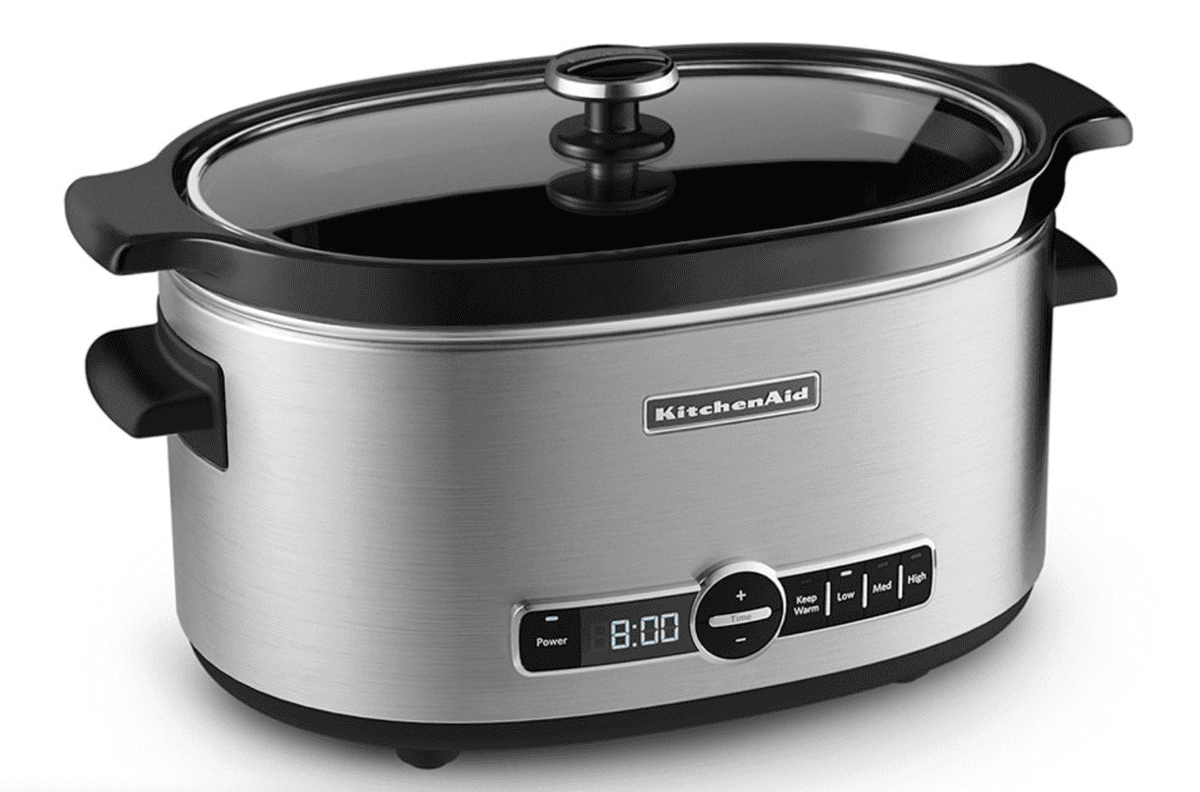 1. Its super simple to throw together. Simply dump the ingredients in the slow cooker and let it cook on low for a few hours. After its done, you can quickly thicken up the sauce using whats called a cornstarch slurry but thats optional yet quite easy.
2. Its complex in flavor thanks to ingredients like fresh ginger (just keep some in my freezer to have on hand), soy sauce (or substitute coconut aminos), honey, green onions, and, of course, bourbon. (More on the bourbon in a minute.)
3. My kids love it! Its a little spicy, but you can always pull back on the spice if your family has a sensitive palate.
4. Its been very well-tested by Polly and me, as well as, our 500 person recipe-testing team for this cookbook! In fact, we spent nearly two years developing and refining the recipes in From Freezer to Cooker. It was quite a feat because every single recipe works in the slow cooker, the Instant Pot, and includes freezer meal instructions!
How to Serve Slow Cooker Honey Bourbon Chicken
I like to round out this spicy-sweet chicken and sauce by serving it on top of some brown rice (or quinoa or cauliflower rice) and stir-fried veggies. Theres a lot of sauce to spare, so whip up a big pot of rice and a pan of stir-fried veggies to help soak up all that delicious sauce. To save time, buy pre-made brown rice at the store and use the frozen stir-fry vegetable mix.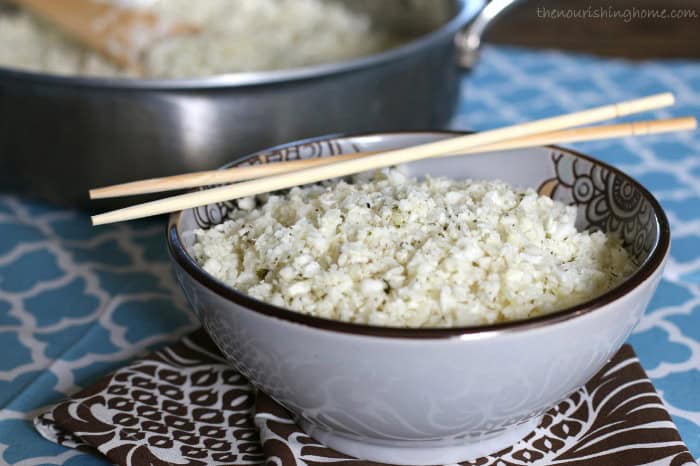 What Should I Know About Cooking with Bourbon?
I personally dont drink or enjoy the taste of bourbon. However, when used in cooking, Ive found that the bourbon lends a smoky caramel-like sweetness thats hard to replicate with another ingredient. If you have kids, dont worry, the alcohol will evaporate when the sauce is simmered at the end. Look for small bottles by the liquor counter, if you dont have some at home in your cabinet.
How to Make Ahead and Freeze This Recipe
Like most of our recipes,this freezer-friendly chicken dish is one you can easily double, eat one for dinner tonight, and freeze the other for later. Heres how easy it is to make ahead and freeze
To freeze a batch for later, youll combine all of the sauce ingredients in a bowl. Pour the sauce and chicken into a gallon-size freezer bag or container. Seal and freeze. When youre ready to eat it, simply thaw the meal using one of these safe thawing methods and then cook according to directions.
Every recipe in From Freezer to Cooker has make ahead and freeze instructions, saving you time in the kitchen. Plus, when youve got a freezer full of healthy, delicious family meals, youll spend less money and eat healthier.
How to Make Slow Cooker Honey Bourbon Chicken
Youll love this healthy, delicious chicken meal that goes from slow cooker to table with ease!
Print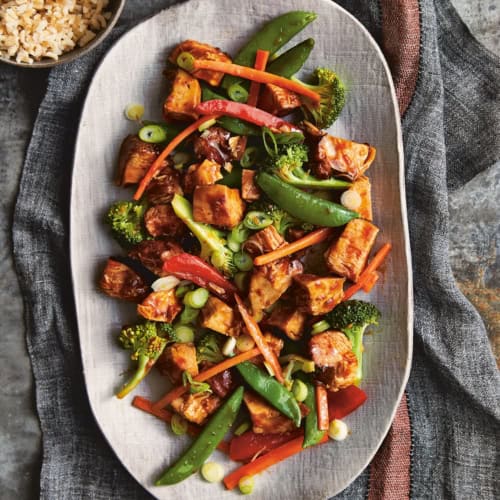 ---
Description
A little sweet and a little spicy, this chicken dish is big on flavor and takes just minutes to throw in the slow cooker.
---
Ingredients
1/2 cup

low-sodium soy sauce (sub: coconut aminos)

1/3 cup

honey

1/4 cup

organic or all-natural ketchup

1/4 cup

bourbon or other whiskey

2 tablespoon

s avocado oil or olive oil

1 tablespoon

minced fresh ginger

4

garlic cloves, minced

1/4 teaspoon

red pepper flakes (decrease to

1/8 teaspoon

, if sensitive to heat)

1/2 cup

sliced green onions, plus more for garnish

1 1/2

2

pounds boneless, skinless medium chicken breasts

2 tablespoon

s cornstarch
Cooked basmati rice or brown rice, for serving
Stir-fried vegetables, for serving
---
Instructions
Make It Now:
In a medium bowl, whisk together the soy sauce, honey, ketchup, bourbon, oil, ginger, garlic, red pepper flakes, and green onions. Add the chicken and stir to coat with the sauce. (Freezing instructions begin here.)
Place the chicken and sauce in the slow cooker. Cover and cook on Low for 2 1/2 to 3 1/2 hours or until cooked through. (The chicken is done when it is no longer pink inside and/or registers 165F internally.) Carefully transfer the chicken to a wooden cutting board, dice or shred the meat, and set aside.
In a small bowl, stir together the cornstarch and 2 tablespoons of water until smooth. Carefully pour the juices from the slow cooker into a medium saucepan. Add in the cornstarch mixture and bring to a boil over high heat. Reduce the heat to maintain a simmer and cook, stirring, until the sauce has thickened, about 3 minutes.
Return the chicken and sauce to the slow cooker. Stir gently to combine. Serve over rice. Garnish with green onions and serve with stir-fried vegetables, if desired.
Freeze For Later:
Follow step 1. Pour the sauce and chicken into a gallon-size freezer bag or container. Seal and freeze.
Prepare From Frozen:
Note: Have cooked rice, cornstarch, and (optional) stir-fried veggies on hand to complete this meal. Thaw. Follow steps 2 through 4.
Our Cookbooks
Click here to learn more about how both of our cookbooks can save you time and money and help feed your family healthy, delicious meals.
The post Slow Cooker Honey Bourbon Chicken appeared first on Thriving Home.