Some Thoughtful Gifts for the Non-Drinker In Your Life
Toast-worthy ideas for coffee connoisseurs, mocktail mixologists and everyone in between.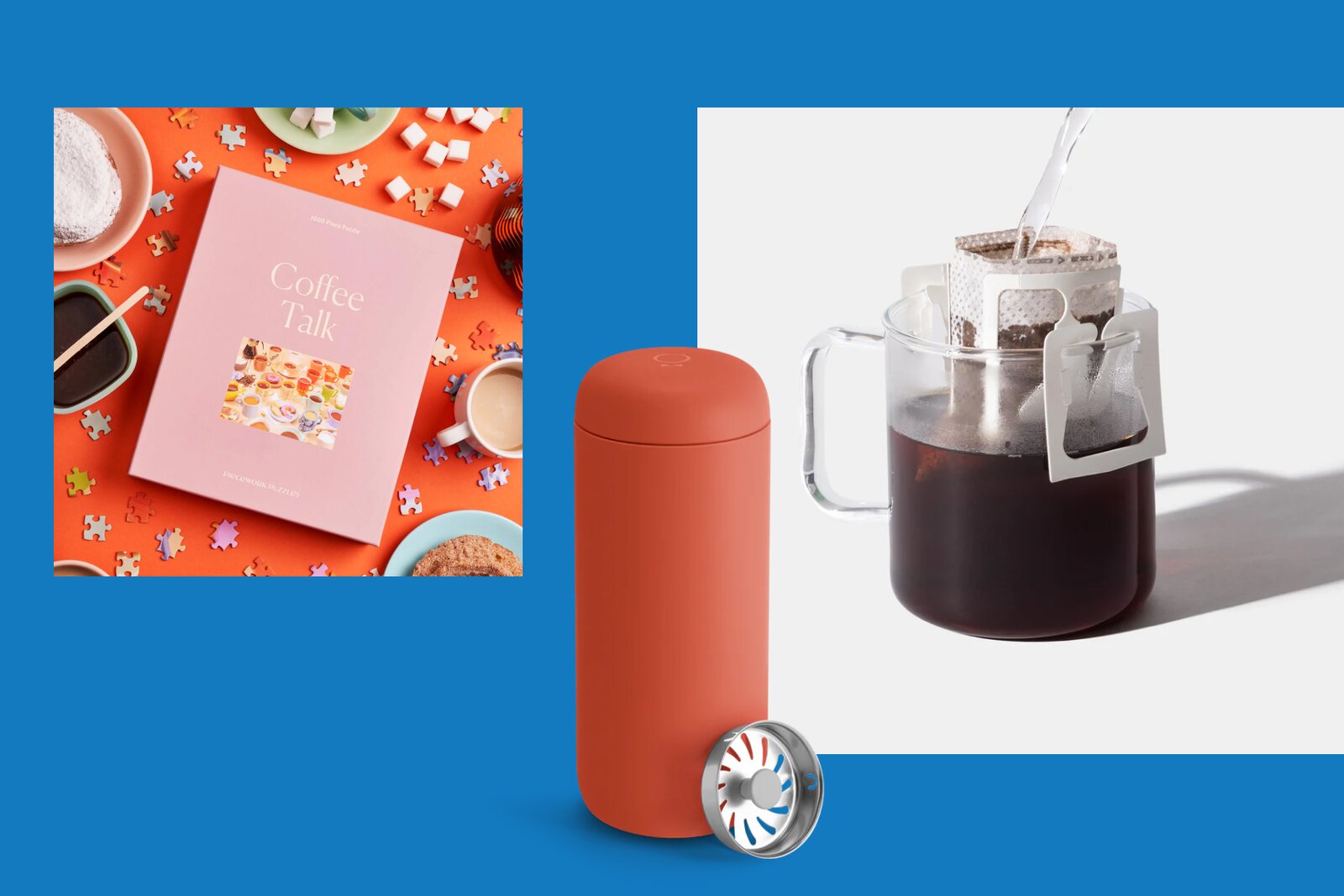 From non-alcoholic aperitifs and next-level seltzer to eye-catching glassware and a self-heating teapot, these gifts will satisfy every type of beverage lover on your list.
To take their mocktail game to the next level.
Postmodern-inspired glasses designed by Sophie Lou Jacobsen to elevate any drink.
Everything they need to mix up a round of botanical apéritifs.
A super smooth, concentrated liquid coffee to keep them fueled all day long.
Available in seven colors, this cute kettle will earn a permanent place on their stovetop.

From Portland, Oregon, chocolatiers, this classic hot cocoa is the perfect winter treat.
Customize this tumbler with your giftee's name so it can't be "borrowed" by their spouse or roommate.
A morning matcha that does more, thanks to coconut collagen boost that supports hair, skin, and nail health.

Upgrade their daily hydration with fruity powders that help promote healthy digestion, glowing skin, and relaxation. 
For the coffee drinker who likes to mix it up.
A colorful (and practical) addition to their coffee table.
Ideal for the bedside table or home office, this carafe set is handmade from lead-free crystal.
Level up their sparkling water game with mood-boosting beverages in four fruity flavors.
A 1000-piece puzzle that will have them buzzing.
Elevate their everyday drinking glasses with this set of 12.6oz cups.
A rainbow-splatter mug that's sure to be their go-to for everything from tea and coffee to soup and ice cream.
Choose from five variety packs with six teas each to find the one that best suits the tea lover in your life.

They'll never have to microwave their cuppa again thanks to this self-heating teapot that comes with a charging pad.

These calming, CBD-infused drinks come in six refreshing flavors, like peach ginger and strawberry lavender.
A starter pack for the aspiring mocktail mixologist.
If you're looking for other gifts for yourself or for others, our other gift guides are sure  have something you'll love. 
We love the products we feature and hope you do, too. If you buy something through a link on the site, we may earn an affiliate commission.