Why the Easiest (and Cheapest) Way to Travel Is on an Olfactory Vacation
The founder of Australian candle company Glasshouse Fragrances dishes on how to transport yourself to different destinations using solely your sense of smell.
After moving from New York City to Sydney in search of adventure, Nicole Eckels became enchanted with the scents that permeated the Australian state of New South Wales. When she failed to find any products that could capture the complex fragrances that surrounded her, Eckels started Glasshouse Fragrances as a way to share the aromas she loved with the rest of Australia. 
That was in 2005: Now, the brand—which boasts an impressive roster of body lotions, diffusers, and perfumes—is finally available in the United States. Since it all started with candles, we thought we'd ask Eckels to share her expertise on everything there is to know about how to choose the right scent for you, as well as the importance of armchair travel.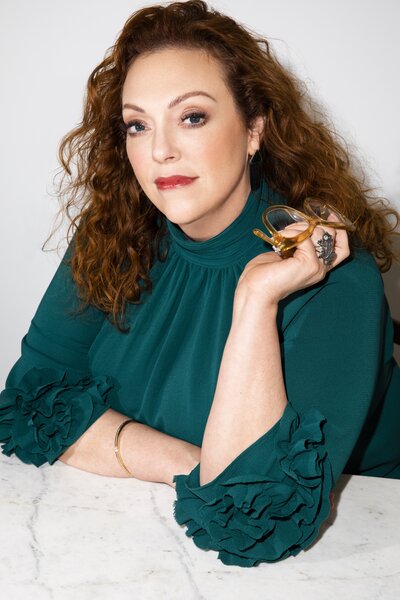 What's the best way to shop for candles and fragrances online?
Fragrance is an art form and it should be approached with great passion and consideration. I believe the best way to assess a fragrance brand's overall quality is by how well the company can bring their scents to life, so it feels as though you can smell [the item] just by reading the description. Look for brands that create an experience when they describe their products—these are the brands that know their fragrances intimately and can express the impact each will have on you.
What's your go-to scent?
That's a very difficult question, simply because I always chose a scent based on my mood. Fragrance is fashion and can enhance your spirits, which is why I always encourage people to have several scents available. With fragrances, you can choose what you want based on what you are trying to say or feel: Sometimes you want to make a bold statement, sometimes you want to experience something romantic, and other times, you just want to experience a fragrance that lingers in the background. 
My go-to scent in summer, for instance, is our Sydney Sundays fragrance because it's vibrant, elegant, and fresh—but it's not heady or suffocating. I also love our Forever Florence scent, which is comforting and addictive with notes of lilies and musk. Each Glasshouse fragrance has a character and style, so it's best to pick one to match your mood.
What is inspiring you right now?
Right now, I'm really inspired by the morning-dew lusciousness of upstate New York in early summer. I've spent most of my career recreating experiences through scent, and the complex aroma of a fresh green meadow in the Catskills Mountains is something that I would love to capture in a bottle. A great scent is not literal—it should also capture the spirit, culture, and olfactive profile of the location, such as the natural flora and fauna. It's that rich fragrance tapestry that I strive to create.
Any candle care tips you can share with us?
The most important thing to keep in mind is that in order get the best performance from your candle, it will require a little TLC. After each use, the wick must be trimmed to one-fourth of an inch. When you light the candle, leave it going for about 45 minutes to an hour before you put it out. Also, keep your candles away from direct sunlight and store them in a dark cabinet—this will protect the fragrance from changing.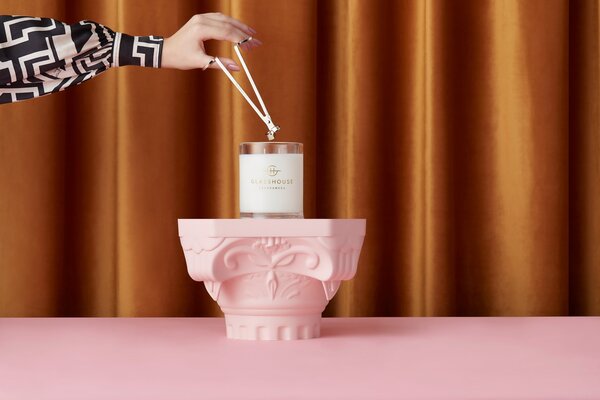 Why do you think that scents inspired by locations are so popular?
We all have various commitments and limited vacation time, which impacts our ability to experience the world. Having a scent that is inspired by a particular location can transport you there, when it's done well. Your sense of smell is the most powerful one of all—it can switch on your imagination and take you anywhere you want to be. Glasshouse Fragrances was born to harness this power, and to make you feel differently in as many ways as there are scents.
Shop Our Picks